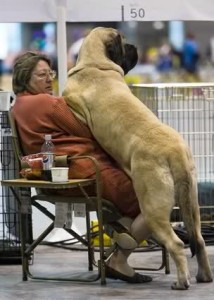 Have you ever thought your SEO was working too good? Probably not, but being a good webmaster you know SEO takes time and that sometimes results seem too good to be true. Sometimes it turns out that your competitors are playing a black hat trick! Google Bowling, for example; one of the black hat tricks used by some unscrupulous webmasters to get your website into horrific trouble. Yes – they make you do so good that all the alarms at Google go off – on YOUR site. You may not have considered the possibility that other webmasters use underhandedness to thwart the results of their competitors' websites in Google, but it happens! Here's how they do it; Google does not allow such tactics if they know about them, but this is a particularly sneaky way to put your site in a world of hurt.
Google values back links very highly, so long as they are relevant and genuine links rather than links bought from link farms.  The same disdain is held for links obtained from other sites that sell links. Google penalizes sites that buy such links from link farms and other such sources by punishing those who use them. They do watch out for this fastidiously. Your site's ranking can plummet on the search results page or even totally disappear from Google's index. Google takes such severe steps against manipulative link building procedures that they are never worthwhile. Unscrupulous webmaster who use Google bowling use this rule to completely
ruin their competitors by buying links for their competitors instead for their own websites, which is a completely nasty strategy to fight one's competition! Nasty as it is – it works.
Pay attention to how many links you are getting – if the amount does not correspond to your SEO and link-building efforts, start finding out why. Some webmasters are so happy about seeing a sudden hike in their links that they don't stop to ask or even really care where those links came from – but if they are paid links bought by your competitor to point to your site, these additional free links can hurt your ranking very badly. Keep tabs on your link count. Pay attention to how the links come in. Ask yourself if they are arriving in batches? Are they coming in with almost clockwork precision? Are they coming from places so unrelated to your site you have no idea why they would ever link to you?
The practice is known and it is a problem. Google bowling is an extremely unethical practice and you must of course stay away from all such methods. You should use straightforward and authorized methods to outdo your competitors and watch out in case they are not so honorable and resort to back stabbing. If it comes about that you are indeed a victim of Google bowling, you must make sure to trace the sources of those free links that caused you the trouble. Don't waste time trying to go directly after whoever did this to you – at least not immediately. Report them quickly to Google so they know you are not the one causing the buying of links, and contact the sites from which the links came and tell them you did not authorize the links and request that they be removed or no-followed. Google will do the rest.