Did you know that almost 90% of the people don't quite bother to visit the second page of the search engine results?
Honestly, some of them don't even know that other pages even exist.
And what if your website isn't able to appear on the first page of the search engine results?

What this means is that you are missing out on 90% of your potential customers.
And that's billions of people we are talking about.
And that's what a digital marketing company can help you with.
In this blog post, we'll take a look at some of the most promising tips and tricks that will help you improve your website's ranking in no-time.
Website Loading Speed
Since 2010, Google has been considering in the website's speed as one of the ranking factors.
What if you are the customer and the website you are visiting takes too much time to load?
You'd, of course, bounce off just to never come back.
And that's what you should capitalize on.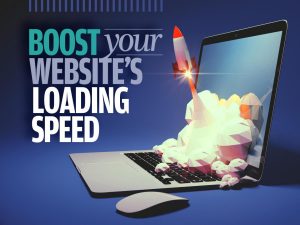 (Source: https://www.computerworld.com/article/3125116/boost-your-website-s-loading-speed.html)
Web pages on your website shouldn't take more than 2 seconds to load.
And if the loading time's more than 2 seconds, you'll observe an increase in the bounce-off rate.
And that's not a good sign!
Can you guess the #1 reason why the web pages take too much time to load in some cases?
That's because of the images.
Chances are that those high-quality images could be affecting your website's loading speed.
You should make sure that you compress them by up to 30 to 40%.
Here are a few of the other tricks that you can try to improve your website's loading speed:
* Reduce Plugins
* Enable Browser Caching
* Review Page Elements
Is Your Website, Mobile-Friendly?
And that's just what Google wants.
Majority of the people nowadays use their smartphone to browse the Internet.
And it's no secret that Google wants it to be a perfect experience just for them.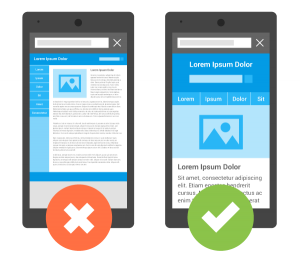 (Source:  https://developers.google.com/search/mobile-sites)
That's the reason Google wants businesses to have a website that's mobile-friendly.
2015's the year since Google decided to prioritize the mobile-friendly and responsive websites.
While designing a mobile-friendly website, there are some things your digital marketing company should keep in mind.
There's a tremendous difference with how keywords rank on mobile and how they rank on desktop.
Plus, the website should be optimized for the users right from the very start.
The content should be written in such a way that your visitors are easily able to read what's written on their smaller devices.
User-Experience
How are you providing value to the people?
Google wants to make sure that they are indeed providing people with the best high-quality search engine results.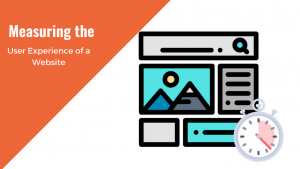 (Source: https://medium.com/@AmDee_Elyssa/measuring-the-user-experience-of-a-website-a58d5ce41db9)
And that's the reason they count in whether a website is providing a positive experience to its visitors.
Here's how you should ask your digital marketing company to improve the user experience on your website:
*Your website's design shouldn't be complicated. Keep it simple.
*Content on web pages should be optimized as well as easy to read.
Social Media Presence
One of the best SEO hacks that you should know about.
And that's building your social media presence online.
You'll be amazed to check out how well social media platforms are doing over the Internet.
And let us tell you this.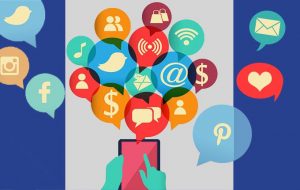 (Source: https://www.lyfemarketing.com/blog/social-media-presence/)
Social media platforms play a tremendously massive role in your SEO strategy.
Firstly, social media profiles rank in search engines.
And if you just check out the top brand names on the search engine, you'd see their social media profiles appearing at the very top.
You'd be amazed to know how important role the links to your website's content on the social media channels play to boost your website's ranking.
And that's why we ask you to share some high-quality content on your social media profile.
And that's what will help Google understand that you are providing your visitors with the top-quality content there is.
Conclusion
It will definitely take some time to make your website to the top of the search engine results.
Of course, it won't happen overnight.
All you need to do is act smart and be a little patient.
And these promising SEO tricks will definitely get the job done for you.
So, what are you waiting for?
Equip these cool tricks in your digital marketing strategy right now.