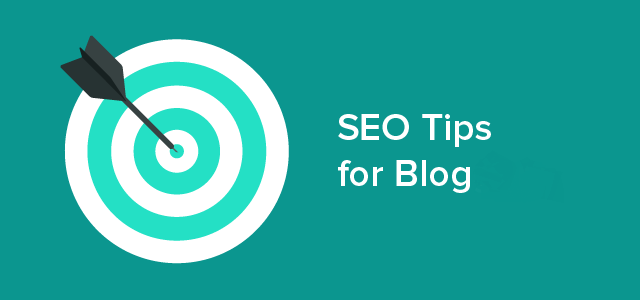 Use Header Tags Correctly
The blog title, or your main keyword should be in an H1 tag. If your subtitle is keyword-rich, you can put it in an H2 tag or a non-header tag like DIV. The post titles should go H2 tags as well, and all sidebar section titles should be H3 tag or non-header.
Some themes automatically put the sidebar section titles in H2 tags, which sidebar headers ("Categories," "Archives," "Meta," etc.) equal weight with your SEO-important post titles! That is a big problem when it comes to search engines giving the appropriate weight to your keyword optimized headers. Check your blog to eliminate or avoid this problem.
Use Pinging
A ping is a "this site has new content" notification that invites bots to visit your blog.
Your blog should automatically ping a website known as Ping-o-matic by default, which in turn will ping others. Once a post is published, your blog should also issues pings whenever that post is edited. Of course, this means you should try to get it right the first time to avoid being considered a ping spammer; this setting is for updates, such as on high profile news posts.
Avoid Sponsored Themes
Watch out and don't include paid links on your blog! Sponsored themes can damage your credibility with Google, and it's really not worth it. Stick with tried and true methods and don't risk your blog's ranking.
Write Good Post Titles
Put keywords in your title if at all possible, but not if doing so will cause your action titles to be damaged. Good titles will 'hook' the reader in and make them want to read your post – just make sure you deliver on any teasing!
Use Traditional SEO Techniques
A blog is a website too, so the traditional SEO techniques still apply: Use important keywords in the title and throughout the post, but don't overdo it; bold your keywords when it makes sense, and develop string inbound links to your blog. This is just basic SEO, and can help boost your blog's visibility. Remember, blogs can be so much more than toys!
Use the Time-stamping Function if Available
Search engines love fresh blog content on a steady, regular basis. Sometimes it is hard to deliver on a schedule, especially when ours can be hectic! That's where time-stamping comes in, allowing us to stagger our fresh content delivery by uploading many posts and letting the blog publish at regular intervals.
Simply set a date and time, and the post will publish by itself whenever you specify. This will keep your visitors and the search engines coming back on a regular basis. If you've time-stamped a post, don't click the Publish button, since that'll publish your post immediately even if you tried to time-stamp it. You have to select "Edit" under "Post Status" and click the Save button.
Use Tags for Free Keyword Boosts
Some blogs include a tags feature that lets you assign keywords to your blog posts. Use these! They are like automatic backlinks back and forth between your own themed, keyword-oriented internal pages. This idea is catching on, and if you Squidoo, you can take advantage of linking out to that as well, to increase tag visibility.
Integrate Social Media
Adding social media links/buttons makes it easy for visitors to promote your quality content. Social media is one of the most effective ways to build links naturally. It also provides a way to drive targeted site traffic. Many social media sites provide code you can use to generate buttons: Look into Digg, StumbleUpon, Buzz and others. Also set up on Twitter so people can track you there.
Implement Deep-Linking
Within your posts, link to other posts on your blog. Use important keywords in all of your anchor text. Display your most popular posts in your sidebar to help visitors find relevant and popular content. This makes your blog not only an instant gratification resource, but makes visitors more likely to visit when they want to find information on related topics.