With the implementation of the latest Penguin and Panda update by Google, fresh and relevant content has taken the centre stage in ranking websites. No longer can websites be static in nature and expect to be ranked high by a search engine. Websites need to be dynamic by posting useful information on a frequent basis in order to garner higher website traffic and increase site ranking. One way to create dynamic content is by starting an SEO blog. An SEO blog or search engine optimized blog entails the creation of blogs that are readable, interesting and search-friendly. It is essential to understand that while making blogs search-friendly is essential, one must not discount that search engines strive to bring useful information to readers. Keeping an eye on keywords is all well and good but it must never compromise on readability. Intriguing content will always be picked up by users and search engines.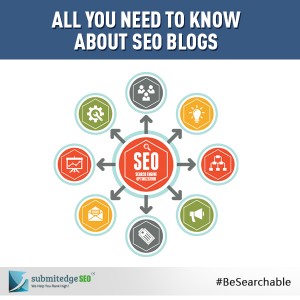 While an SEO blog improves ranking it also plays a pivotal role in engaging your target audience. It gives you topics to talk about within social communities and keeps your loyal group of customers or clients engaged at all times. This will help you produce inbound links to your site and improve your official website ranking. However, while blogging may be the way to go, it is imperative to keep a few pointers in mind in order to blog better and avoid gathering the wrong target audience: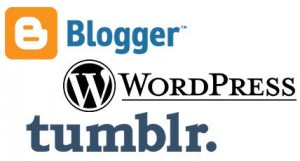 1. Keep a centralized theme: Blogging about a specific topic or theme can provide a level of consistency to your website. Providing creative content in several topics can confuse readers and attract different target markets.
2. Keep it real: Yes, you are trying to promote your company or product at the end of the day, but it is pertinent to be honest with your audience. Rather than sounding like a corporate honcho, you should provide a human element and persona to the blog.
3. Incorporate images and videos: Concentrating on writing is essential, but incorporating eye-catching images and relevant videos provides an edge to your blog. This is especially helpful with do-it-yourself blog posts or attempting to explain the use of a product to customers on your blog site. You can easily register on various paid photo sharing websites for a nominal fee. A picture is truly worth a thousand words.
4. Always keep it relevant to users: Blogs are created for the masses so make sure it provides information that is useful and interesting. Do not possess a narrow vision where you only want to promote your product or service. You must create content that users want to read.
5. Use blogging communities to infuse life into your blog:If you are looking for new, fresh content, using free blogging communities is a good idea. You can find ideas, meet fellow bloggers to connect with or find guest bloggers for your website.
Remember that blogs hold tremendous opportunities in generating traffic and enhancing your brand or company's image. So do not wait for Google's algorithm changes to axe your website, start blogging and get ready to open up a treasure chest of opportunities.