When it comes to SEO, Domain Authority has a significant role to play. Depending on the links that a website enjoys, its Domain Authority is determined on a ranking of 0-100. An improved Domain Authority means a higher ranking. There are various ways in which you can increase your DA and these are: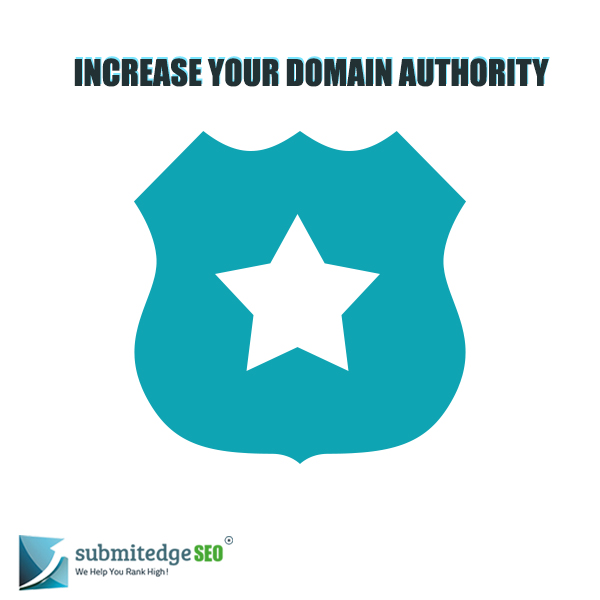 Content Quality: Train your focus on the most important aspect that is the quality of the content on your website. It goes without saying that the content should be of high quality. Keep regularly adding fresh and unique content to your website. The best way to do this is by adding articles or blogs on a regular basis. Ensure that the content is worthy enough to be clicked and shared by the viewers. So it has to be grammatically flawless and the topic ideally has to be of interest to your readers.
Link Building: All the pages of your website need to be impeccable. Strong links is the key. Avoid linking to low quality and irrelevant sites just to increase the number of links. The quality of links matter and not the quantity. So if you have few links but they are from sites relevant to yours and those sites have a good ranking, then it will work in favor of your website. Ensure that the keyword you intend to target is rightly optimized; but at the same time, avoid over-stuffing of keywords. Try using variations of your keyword and ensure that all the keywords are properly linked.
While working on your link building, do not overlook the internal linking. A well woven internal link network works in your favor where search engines are concerned. Without internal links your website is loose and disconnected. For a good Domain authority, all links should be well connected and strong. Once all the links are in place, double check to ensure that all of them are functioning properly as any improper link may go against your site. Keeping a check on all these points ensures an improved domain authority.
Improved technical SEO: To increase your DA, your technical SEO needs to be in place. The metatags, titles, site structure, navigation all necessarily have to be excellent before you can expect a higher Domain authority. You cannot afford to ignore the technical SEO if you want to pursue increase in your DA. Keep checking on all the inbound and outbound links and keep removing the spammy ones and retain only the high quality ones. You need to make this a regular practice as you cannot afford to displease the search engines which do not appreciate links from spammy sites.
Keep concentrating on all the above points and then be patient as you cannot expect results overnight. With the maturing domain age your domain authority will also increase; as though not a hard and fast rule, but the older a domain is, the more is its authority. And SEO is never an instant job. It takes time and so keep up the efforts and see the scales tip in your favor eventually.