Great things will happen to your brand when more and more people see your website, everyday. Without social media your website's value on search engines like Google will not quite impressive.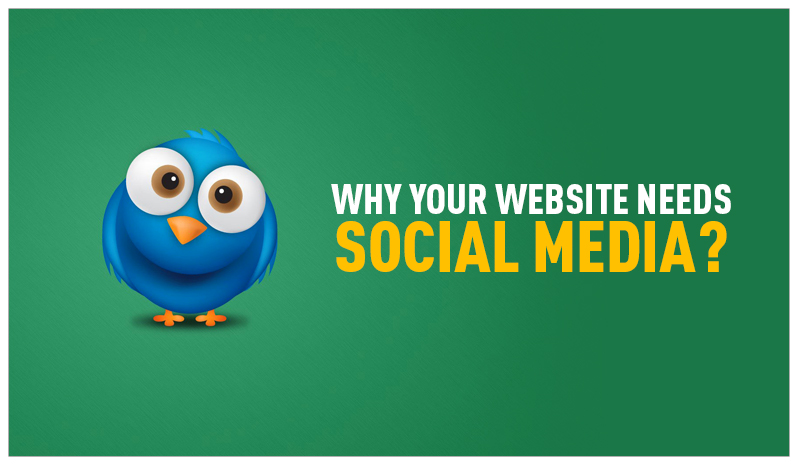 Every post that you make on your social media platform will surface on Google and affect your ranking. With the online business dynamics constantly changing, today only SEO for your website is not enough. Google's increasing importance to websites' social credibility has now made websites take the social route. If SEO puts you up on the rankings, SMO adds credibility to it.
SEO and SMO or Soul and Body
With no Twitter account, no Facebook Fan Page, no Instagram account or Google+ Page you are disconnected from your target audience. Only a handful of people would know about your business.
Your customer is out there hooked to the internet looking for services like yours. Your SEO service will take them to your website, but that's not all. The Web is a space full of cheats and frauds. For a user new to you would look out for your Social platforms to check the kind of conversations you are having, there, and also learn of your social standing. After all, TRUST is force behind the first step that your customer takes to do business with you.
Nike has a following of more than 7.3 million users on Instagram. These users don't buy Nike products or visit their website everyday but have a connect with it that makes them follow the brand. This connect made on regular basis via an app on the user's phone, PC or tablet results into a brand community and this is the power of Social Media!
Website or Site for a User
As per a recent survey, after uploading a test post, researchers found that 50 percent of users comment or respond in the first six hours, 35 percent users respond during the first 48 hours and the rest respond even after 14 days of posting it. Quite like the external links, social sharing contributes to any brand's image. As per search engine Google, flagship of an external source for your brand improves domain authority. Social sharing has become a factor to leverage your website's ranking.
Win a User or Win a Follower
It's a common practice on every platform in the world to connect best with your users. You give them a reason to look for you. Give them a specific reward for sharing your post, give them a post that asks for their opinion on interesting topics or give them a prize for talking positive about your brand in a line. These fun activities and rewards often land users on your website. Finding you as a powerful and user friendly brand they turn into a follower and this in turn benefits your SEO too.
Politically Correct or Truly Lovable
Social media brings opportunities to engage users in the local community with your brand. The two easiest ways to do it is, update on social media about local events your brand was involved with or interact with other brands on social media. These updates make your establishment more visible in local searches online. It may not sound like just a branding advantage but the SEO benefit is significant. Even after strong SEO, 73 percent of famous brands in the world upload at least one video or photo per week on their social platforms.
It basically explains that the better the kind of experience you give your users, the higher would be your ranking in Google. SEO will get you the eyeballs, SMO will get you click on your CTA button. If you have understood social media and its effects on SEO, you would understand it takes two to tango.