When you plan to shop for something, you decide a budget for it. You also understand its need at the same time. Considering all such basic needs, SubmitEdge introduced a highly unique strategy – My Price My Plan. The package justifies itself when you actually make a purchase here!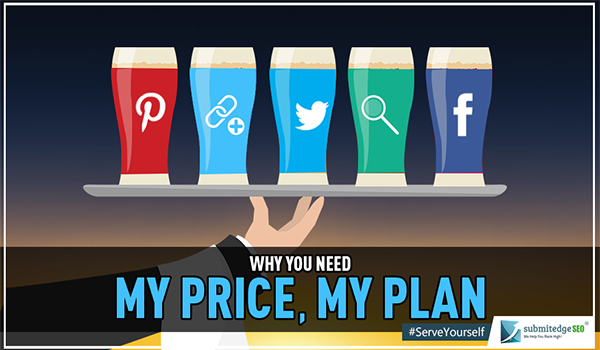 My Price My Plan is like an exceptional shopping bag for online business marketers, Startups and businesses that are already faring well. It offers choices that will satisfy your need of business advancement. Its users have been delightedly experiencing the goodness of adopting its exceptional options to pick only those services that are required by the business.
If you are looking for a foundation to make your brand popular on search engines, and help it become a top ranking website on Google or adding a social media flavor to your brand for tenacious visibility, My Price My Plan is just about it!
The plan is expected to be there for a few more weeks. So, don't miss the opportunity of billing your own products. Just pick up the relevant services for your brand, track its budget and drop it in our bag with your specific requirements.
We then serve you with the best services you chose for your brand. It's like choosing various flavors on your cone at your favorite ice-cream parlor.
Privileged customers have an extra sugary treat here!