Recently, Google has introduced its annual report that has brought some quality information to the table. The annual report has revealed how Google has been tracking the internet, which is projected in its search results throughout the entire year.
Dealing with Google's penalties can be exasperating. You might wonder what wrong you have done and by the time you correct your mistake, you shall find your website rankings to have dropped. As a result, it has necessary for businesses, freelancers, entrepreneurs and every other individual to maintain an online presence to understand what Google considers 'bad quality'. You can avoid these mistakes once you develop awareness and this eventually leads to optimization of your web portal.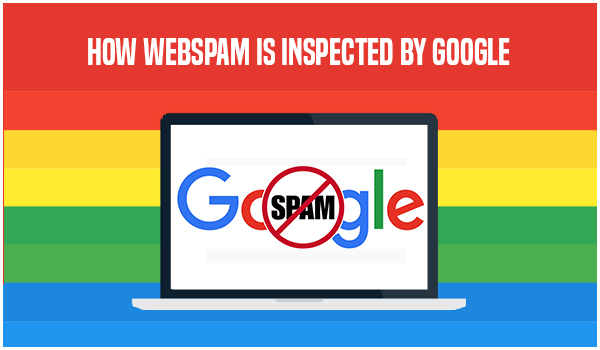 The mistake that many people commit include regarding Google as the internet rather than perceiving it as a product. Some may even consider Google as God, which is a completely different story. Just your web portal, Google needs to make money for survival and in return, it needs to provide great user experience. If Google fails to fulfill its responsibility, then it is clear that some other search engine would take its place instantly.
Google has web crawlers and algorithm programs that support its entire functioning. Algorithms are designed in a manner wherein the searches carried out by different people are taken into consideration manually and accordingly poor and pathetic websites that display plagiarized and hazardous content are kept hidden. The following information provides an in-depth observation as to how Google spots fraudulent websites and being aware of these pitfalls can help you avoid the worst possible outcomes.
How Google fights Webspam?
It has been reported that a recent algorithm update has assisted Google to remove Webspam effectively, which in turn has affected 5% of queries. Google has taken efforts to send more than 4.3 million messages to webmaster in order inform about the manual actions that were taken to combat the rest of spam manually.
As the procedure ended, Google concluded a whopping 33% increase in the number of websites that were deemed part of the spam cleanup process. Google users from across the globe submitted more than 300,000 spam reports of which Google operated on 65% of them and considered the rest 80% to be spam.
Hacking
As far as Hacking is considered, Google concluded that there was a sharp rise in website hacking by 180% in 2015 as compared to any other previous years. Hacking may appear and attack your website in different guises. It can be in the form of website spam or malware. Regardless of its form and nature, the result often turns out to be the same. Your website shall be flagged or removed due to its potential harmful nature to interfere with the functions of the algorithm.
You can overcome problems of Hacking by bearing certain guidelines offered by Google in mind. These guidelines include:
*Maintain a strong password that has upper case letters, numbers, codes and other initials. Avoid making use of this particular password across different online platforms as making use of the same password can prove to be problematic.
*Up gradation plays an extremely crucial role in helping your website to be SEO friendly. Ensure that your content management systems and essential plug-ins are all up to date.
*Always double check with your hosting provider in terms of security issues. Will your hosting company assist you in cleaning hacked up sites? Will it offer support if your site is at peril?
*Sign up with search consoles and you shall be notified quickly about issues that hold your website down.
The internet would simply not make any sense if content was absent. In fact, the entire internet is a cluster of different content that makes it a leading platform to connect and garner information online. Recently, Google has detected plenty of websites that offer plagiarized and thin content. If your website offers thin content then Google shall automatically label it as a scrapped website and the worst thing about being scraped is that you cannot do much against getting out of this situation.
You can keep the following things in mind to ensure that your website works fine and amazingly:
1)Automatically developed content
Automatically developed content or also known as Auto-generated content are pieces of information or data that has been uploaded on your website from online software. For instance, searching for "Terms and Condition generator" in Google will lead you to many websites that offer content automatically. Uploading them to your website not only leads to plagiarism but also pulls your ranking down.
2)Affiliate links in thin pages
Affiliate marketing has shook people owning websites to fall for a false trap. If you have great content and good affiliate links then that is fine. However, affiliate links copied from the original retailer and pasted onto a page that has poor content can rank you down.
3)Scraped Content
If your website displays content that are automatically scraped and rewritten from other websites then that could be a problem for you. Aim at providing 100% plagiarism free content and you shall stay out of the problem of being scrapped.