The present digital age is all about efficiency, effectiveness and optimization. Quickness is what everyone expects and this is what Google aims at delivering to its users. The internet has become a massive worldwide platform and over the years, the way people browse the internet has gone through many changes.
You can definitely come across a person who may not have a personal computer at their residence but they shall definitely have a smartphone in their hand. The present age is ruled by smartphones and these smartphone mediums have driven the masses to become more connected in the digital world.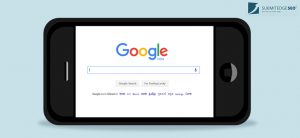 Considering the changes taking place in the preferences of people to browse the internet, the tech-giant Google had introduced a tool that helps in testing the mobile-friendliness of a website. Recently, Google placed efforts to relaunch the testing tool that had more efficiency compared to the previous version.
The new tool is designed in a manner to test your site's mobile friendliness rate, the desktop pagespeed score and the mobile page speed score within few clicks. It has been learned that almost half of the people who land over your website shall switch to another tab or an alternative website if your webpage consumes time to load over phones.
As a result, it has become essential for website owners to test their mobile friendliness score and ensure to keep them at an acceptable rate. As you check the score with this mobile friendly testing tool, you get know where you website stands, This tool rates your website based on its accuracy and responsiveness and rates on being good, fair or poor.
There are options for users to get a detailed report, which can be obtained by clicking a given option. You get the detailed report within a few minutes in your inbox and the report provides crucial insights pertinent to your site's advantage and drawbacks. In order to keep the testing process as easy as possible, Google has designed its new tool in the simplest manner.
This new tool is user-friendly, presents information in a more detailed way and is easy to understand and navigate. However, if the older version has not been deleted or replaced by the new version, for those who find the older version the PageSpeed Insights more compatible can continue to use it without any hassle.
Impatience is the new definition of the present generation that breathes social medial and browses the internet all day long, seven day a week. Keep a check over your website's mobile friendliness with the help of Google's latest mobile testing tool.