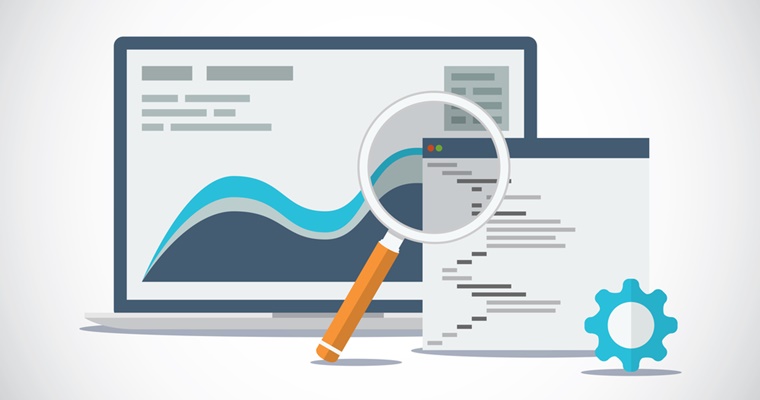 Search engines continually update their algorithms which are used to index and rank web pages for inclusion on search engine results pages (SERPs). Updates can have a major impact on your search engine optimization (SEO) efforts. Google's Panda update, launched in 2011, is a testament to that fact. That update resulted in numerous sites losing PageRank and SERP positions.  Some literally dropped off the map.
You can prevent your site from being affected by search engine updates by improving your overall SEO.  Because the Panda update focuses on quality content and reinforces positive customer experiences, there are basic steps you can take to tune-up your SEO efforts to get more favorable rankings on SERPs.
Make Site Visitor-Friendly
A primary SEO goal is to get search engines to direct their customers to your site.  But what happens when they get there?  Will they have a positive experience or leave frustrated?  There are many reasons that a visitor may find your site difficult to use.  The main problems tend to be navigational in nature.  Once a visitor makes it to your landing page, it should be obvious what they should do.  Your call of action should be in the headline.  And the process of going further into your site should be intuitive. Anything less will cause visitors to jump ship.
Add a Sitemap
An easy way to help customers navigate your web pages is to provide a sitemap.  They can easily find the exact page they are looking for which can be time consuming for larger sites.  Some visitors go directly to the sitemap to save time. But a sitemap has SEO benefits as well.  You can submit your sitemap to search engines to have your site indexed faster. It also a good way to make sure your entire site gets indexed so all of your web pages can be included on SERPs.
Eliminate Low Quality Content
Begin by reviewing your content.  It's possible for any site to have low quality content at some point in time. But now is the time to go through your site and reread content to ensure it is of the highest quality.  Look for duplicate content and eliminate it immediately. Do this with all of your content including blog postings.  Low quality content includes outdated information that has been updated in awhile.  Sites that only have old content are relegated to the end of SERPs.
Use Fresh Content
Replace any content you have had to remove with fresh content.  Provide information your customers want and look for different ways to present it so it seems new.  It's difficult to constantly come up with new ideas, and it is okay to use information that is familiar.  But mix it up and, as Simon Cowell would say, "make it your own."  Put your own spin on it.  Add a new insight.  The point is to keep it fresh and unique.  If you need help with this, consider hiring a professional copywriting who can write to make an impression.
Stay Away from Farms
This goes for content as well as link farms.  Search engines can tell if you use these black hat SEO practices and will eventually "reward" you with a drop in rankings.  Content farms are notorious for producing keyword-rich gibberish that is often duplicated and of low quality. Link farms are particularly dangerous to your SEO efforts because you could very well end up linked to a site that has been banned by a search engine. If your site is linked to a site that Google has blacklisted, your site is at risk for the same outcome.  You can still get lots of content and backlinks, but you need to do so in a legitimate manner, using white hat SEO tactics.
Fix Broken Links
Links break all the time as web pages change and URLs become inactive. You can easily check your internal and external links with any free link-check tool.  Simply type your website's URL in and a report will be generated that details broken links.  You want to fix these as soon as possible.  Internal broken links can prevent search engines from adequately indexing your site for inclusion on SERPs.  If you need to use redirects, stick with the 301 redirect which tells search engines that a page has a new permanent location.
Update Keywords
The usefulness of keywords can decrease over time. There is no need to stick with the original keywords you have been using since you first established your site.  Loyalty is a great quality but may be misplaced with SEO.  Be more fluid and flexible to improve your SEO.  This includes mixing up your keywords.  You don't have to do a complete overhaul.  Rather, take the lowest performing keywords and replace them with new ones.  See how the new ones perform – keep them if they perform well, replace again if they do not.  Updating keywords should be done on a regular basis.
Employ Keywords Properly
Never use the same keyword throughout your site.  Each web page should focus on a different keyword.  Also, you should sparingly use keywords.  For starters, excessive use of keywords is not natural, meaning one does not normally communicate use the same word or word phrases throughout the conversation. Incorporate keywords where they make sense.
Encourage Followers to Share Content
When your followers share your content with their contacts, you can rest assured you are providing the right content.  Not only are your followers reading it, but they find it suitably educational or engaging to want other people to read it as well.  Search engines appreciate this on two levels.  First, you are offering quality content they can direct their customers to on SERPs.  And, each time your content is share, a backlink is created.  The more backlinks you earn from followers, the greater trust you earn from search engines.
Incorporate Social Media
One of the best ways to get people to share your content is by allowing them to "like" or "tweet" your information to their own followers.  Although most web users are familiar with social media, not all web sites incorporate it in their SEO.  This is unfortunate because search engines are including social media postings on SERPs.  A good example is "People and Pages on Google+" which is now included on Google SERPs when relevant.
Optimize Images
Site owners are still largely ignoring the images on their websites.  If you are one of them, you are missing a great SEO opportunity.  You can use the ALT tag to describe the image in context of your site.  You do this by using keywords in your description.  Remember that search engines cannot "read" images but if you include the ALT tag, the image will be indexed. It is a natural way to SEO to get your keywords noticed by search engines.
Improve Site Speed
Slowness is the kiss of death for websites.  Not only do customers become frustrated when they cannot immediately use your site, but search engines will rank you lower.  Your web pages should take mere milliseconds to load.  If they don't, then you have problem.  Common problems include video files, especially on the homepage.  If you must use flash, consider placing it on a page that is not a landing page.  Your website code may also need to be adjusted to improve your overall site speed.  Make sure the site loads fast in all browsers.
Consider Ad Placements
Ads are common features on websites.  This is generally not an issue for search engines since they also manage ad programs.  However, if your site has more ads than content, you risk being de-indexed or at least dropped on SERPs.  These types of sites may be viewed as spam sites by search engines.  You can avoid your site being lumped into that group by adding more content.  Ads should also make sense in the context of your site.  In other words, ads should be relevant.  If you have a home remodeling site, fashion ads don't make much sense and are not useful to site visitors.
Upgrade Measuring Performance Tools
Hopefully you are using some type of web analytics to measure your site's performance.  You want to continue doing this but upgrade to the next level of measurements.  It is amazing how many sites are still relying on visitor count to gage performance. This actually is not a performance tool at all.  It strictly tells you how many page hits you have which include your own visits.  You need more sophisticated analytics that tell you who is visiting your site, where they are coming from, and what they are doing once they get to your landing page.  When they are leaving your site fast, at what point are they doing so?  Tools are available that provide very detailed data that you can use to track performance and make improvement for even greater SEO results.
As long as you continue to focus on customer experience, your site will be able to withstand future search engine updates regardless of their nature.  This is not to say you will never be required to make minor adjustments, but you should be able to do so without worrying about your PageRank.