Ask any SEO professional and they will vouch for the importance of good quality images in SEO. As a website owner you would be aware of how significant images are for your business promotion. They are not just mere illustrations, but play a significant role in luring the attention of your viewers and not just that, images help you build up your brand among your target audience. Now let us look at how images play an important role in your website's SEO process.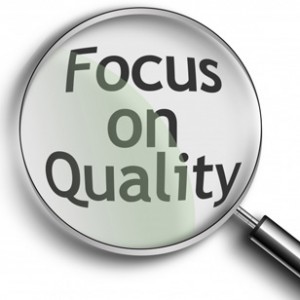 Visual Appeal: 'An image speaks louder than words'. An image can say instantly what you need lots of sentences to describe. Images help you present your content in a very user-friendly manner and help you grab the attention of the viewer. The first thing anyone notices when they visit any site are the images on that site and not the text there.
SEO boost: Search engine crawlers do not recognize images or cannot understand the layout of the page. They will recognize and register your images only when you add the right description and title to the images. This way the crawlers can immediately pick up the images and display them as part of your content. Google includes your images in its database and links that directly to your website. The most vital part of including images from the SEO perspective is you can add additional keywords when you are adding the descriptions of the images and giving it a title. This will not be counted as over-stuffing of keywords too, so it works to your benefit.
Sharing: Sharing of images has become easier with sites like Pinterest. If impressed, your viewers can share it further too, thus increasing your viewership. You can even add the link to your website on Pinterest. On social media the images are tagged and anyone who shares your images will know it is your image; this will definitely help you in brand building and promotion of your website.
Points to remember: While adding images, you need to ensure that you do not over-do it and add too many large sized images. Be careful to minimize the use of images as you cannot afford to let your site speed go slow. A site with too many high resolution images will be slow to load and this may not appreciated by viewers and consequently by search engines.
Give a suitable file name and apt title to the images so that it becomes easier for the search engines to recognize them and display accordingly.
Make sure that you try out this quick and easy method to catch the attention of the search engines. Use clear and good quality images and optimize the images to make them SEO compatible. This will draw traffic to your website and help boost sales especially if the images are related to your products and services. Through this visual medium you can increase your search engine ranking and present your business to the audience.