We offer a variety of tricks to effectively use Twitter and Facebook, but less so for other networks like LinkedIn. One reason for this is that we are still evaluating ways to find the right approach to optimally utilize LinkedIn. So we thought, why not share with you all what we have decoded so far?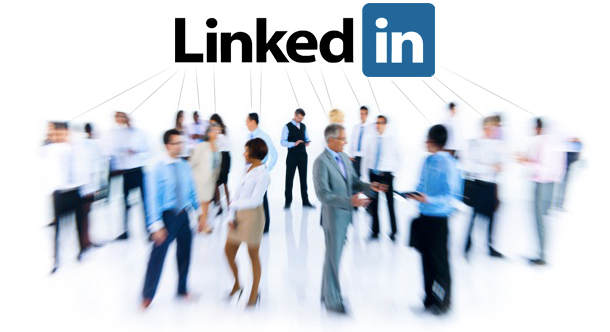 I am glad to be sharing some great content and blogs on the Internet and tips and tricks for using effective LinkedIn marketing strategies.
The Best Practices of LinkedIn Marketing
Plan 1 post on a weekly basis
Write posts keeping the limit of words to 25
Post between morning and noon throughout the week
Provide industry oriented updates
The kind of content that ticks on LinkedIn:
As with most social platforms, it does good to conceptualize your message based on your target audience. Here is a list of things that help create the perfect LinkedIn post.
1.  Adding Industry insights does the trick
Reports suggest every 6 out of 10 LinkedIn users are interested in getting the latest dose of news from the industry. It is the most in-demand content preferred by users. Here is what makes the top three in LinkedIn content:
60% members are all for industry insights
53% go for company related news
43% prefer latest products and services
Experiment with listicles and 'top' posts
One study by LinkedIn revealed that content that attracted viewers with the word "top" were far more effective, almost 40% than those that did not contain the word "top".
More users prefer link posts
The same study that reported the above also stated that updates with links are 45% more likely to command user attention than those without.
Questions and images garner more comments
The average status update containing a question or image is 50% more likely to get comments while images lead to a staggering 98% chance of comment engagement.
Videos double the chances of engagement
Another research points out that a link to a YouTube video is an amazing attention catcher and provides fodder for twice as many actions like shares and comments. It also provides a 75% higher chance of sharing it.
2.  The Most Ideal Time, Frequency, and Length to Post
Frequency: LinkedIn reports that 20 posts per month is the optimum number to reach out to 60 percent of your niche audience. For people with the time and resources to post more than 20 per month will find this interesting. LinkedIn states that posting as many updates as supported by your content is the best frequency.
Length: A unique study on the optimum length of the update states that 16 to 25 words is the ideal length for B2B on LinkedIn and 21 to 25 words for B2C. These get the most clicks according to studies.
Time: The period when majority of the people are online or logged in is the best time to post. LinkedIn reports work days and mornings to mid days are the busiest times. You could use the business hours to experiment and arrive on the ideal time that works best for you.
3.  Setting up LinkedIn with Buffer
It is simple to sign up and use Buffer for your LinkedIn account and schedule the first post. The "Connect More" link on the right side of the Buffer dashboard is where all the action starts if you are already logged in. All you need to do is allow Buffer to be authenticated with your LinkedIn profile. The next is simply selecting the profiles or pages you would like to connect with.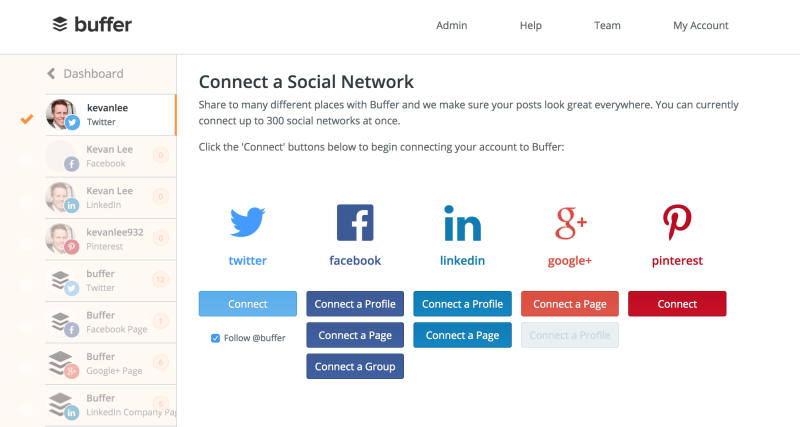 The Buffer browser extension, iOS app or Android apps are a great way to keep your LinkedIn profile queued with your content. Once queued, the content is set to be posted at just the right time.
Once you start posting, getting analytics for the updates is a great way to stay afloat about the results. These include likes, shares, comments and simply general engagement you have received on the post.
LinkedIn Groups and LinkedIn Pulse
The Groups are apparently an amazing way to connect directly with all those following your updates. It is similar to Facebook groups or a simple newsletter. Group members receive updates through emails automatically.
LinkedIn Pulse is another interesting tool. It lets users post articles through a blog post complete with shares and commenting capabilities.
4.  Is LinkedIn the Right Place for You to Be?
There is no hard and fast rule about being social network ready by signing up on every platform that exists. Pick the best one that works for you and has the maximum reach for your audience. Here is one way to decide whether to be on the network or not:
LinkedIn attracts four times more people to your homepage then Twitter and Facebook: A study found that LinkedIn sends 64 percent of social referrals to corporate homepages, 17 percent to Facebook and 14 percent to Twitter.
LinkedIn reaches out to more followers with just one post: 20 percent to be precise, while Facebook reaches 2 percent and Twitter just 4.
LinkedIn is responsible for generating the highest lead conversion rate on social media: A report that studied 5000 plus businesses reported that LinkedIn had the highest visitor to conversion rate ratio – a staggering 2.74 percent compared to Twitter's 0.69 percent and Facebook's 0.77 percent.
Users are hanging around longer on LinkedIn: A study relates that 17 minutes is the average time that users spend on LinkedIn. However, recently it has been learned that 50 percent of users are spending almost two hours a week – an increase of over 10 percent from the previous year.
There is no doubt then that LinkedIn is the network to be for you. How has your experience been with the network and what strategies have you used that resulted in great success? Share with us.