Trust is most essential for any business and it takes long to build up credibility and trust for your business. It is not something that can be taken for granted; it has got to be earned. Making a name for your business is what you must undertake on a priority basis. Once your business gains the credibility and manages to establish a name, there is no limit to the profit you can generate from your online business. For success in your online business, it is most crucial to work on gaining the trust of your target customers.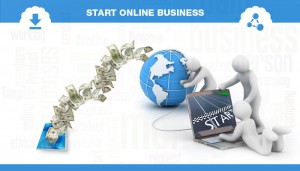 Let us now get on to how as an entrepreneur you can build up the trust for your online business among your potential clients… But before you find ways to do that, find out where exactly you stand. Run a check about your business on the search engines i.e. type your company name and study the results that show up. Understand that, this is always the first thing that any potential customer will do when they want to check about your company. Search on all possible sources and different versions of your company name too as you never know which source the customer will adopt to find out about you.
The age-old saying, first impression is the last impression, stands true as far as online business is concerned. Win over your customers with a professional looking website. But just leaving them impressed is not your goal. See to it that you have good and relevant text on your website which leaves them with a feeling that you can be trusted. However, it is only through delivery that you can gain their trust. So make only those promises that you can fulfill, in fact if possible over- deliver. But make it a point to never go back on any word that you give. Assure them of your knowledge and expertise in your niche and convey to them that they could not find a better service elsewhere.
Provide your target customers with proof to gain their confidence. This can be done with the help of social media in the form of testimonials, presenting case studies and endorsements for your products. This will help you communicate to your customers that you mean what you say and deliver what you promise and that they can trust your service and your products. It will help to build confidence in the potential customers that if others have been satisfied, they too can be. Social media can also be used aptly to build up on your brand name and make it stand out among your competitors.
Always assure your customer that their satisfaction is most important for you. Be always available for them. Never go out of communication and be regular in your follow-ups with the customers. Ensure that you are in touch even after the sale goes through. This will send out a message that you value customer satisfaction.
It is not easy to gain credibility for your business, but patience, persistence and a lot of hard-work over a period of time can do it for you.