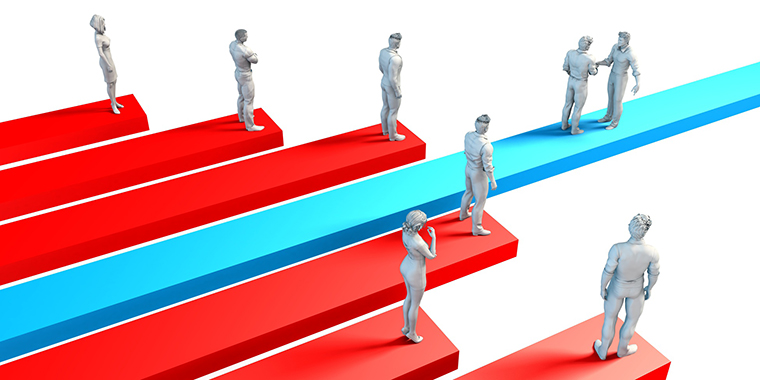 Google may show sitelinks under your result in the SERPs. The system analyzes your site, and if you have three or more sitelinks, it can derive the relevant information and pass it on to the consumer.
If you have optimized your site correctly, you can take advantage of this by providing more specific information to the consumer and reducing the number of clicks needed to get them to their destination. A customer searching for pearl jewelry when they really want a custom made pearl necklace will appreciate it when a site pops up under the general heading and offers specific sitelinks to get them to their destination faster.
For example, you have a site that sells jewelry of all kinds. If you have optimized your site correctly, and have deep links to separate pages for pearls, diamonds, etc then sitelinks can be displayed in your search results.
The consumer sees 'customized jewelry', and is pleased to be able to simply click on that and be taken directly to where they needs to go. This saves them time as opposed to having to go to your homepage and navigate from there, and makes your site more attractive in the results by offering a direct link to what they are looking for. Again, the less clicks the consumer has t make, the happier they are.
That's the positive side to sitelinks. As with every good thing you can do for your site, there is a potential pitfall as well. The most common mistake is not checking all your links on a regular basis. If you are returning a 404 message you may have just lost a customer. They may automatically dump your site, assuming if something is wrong with one of your links, the others will be worthless as well and not willing to spend time finding out..
Some sites with excessive flash components and a lack of good crawlable text may not be as visible to the search engine as a good search result or candidate for site linking. If most of your top landing pages are heavy in text, and the flash is deeper in, you have a better chance of ranking with sitelinks as the engine will be able to actually see the functionality of the site without all the glam.
If your sitelinks need some work, and you are afraid they might actually be hurting your click through rate, you can block them by using your Google Webmaster tools. Then you can look for ways to optimize this feature for your site's best interest, and it can be reincluded at a later date.