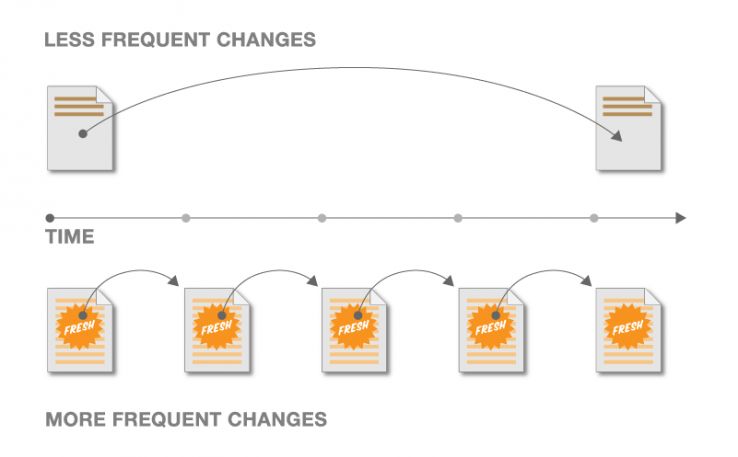 Why is keyword density such a big thing? Why are the search engines set up to look for it, and what does it mean to your site? And why do you have to keep supplying new content along the same old lines?
Relevance. Repetition of the main idea behind our content affirms that our keywords represent what we are all about. People learn the first lessons in life by repetition, and we continue to instinctively turn to familiar things. At the same time we are always searching for something new.
The balance between familiar reassuring keywords and fresh attention-getting content is what makes writing new articles so difficult. We are at once constrained by the need to include certain words and prodded to find new ways of looking at the same old subject to attract the jaded interest of consumers.
The trick to making the old seem new requires research, diligence and imagination. You have to be creative to figure out how much you can twist the keywords to give a fresh slant on your purpose, and still retain the search engines' interest.
One of the best ways to do this is to keep up with the smallest developments in your field, and recap them in an article or blog post from your own point of view. You can add tidbits from your own experiences, and reach into the past to tie in related information and events.
When you keep your thumb on the pulse of your industry, you probably already know that you learn new things every day. You can take all your knowledge and look for fresh ways to deliver it, while constantly looking for new hooks and popular fads to make your point with.
Don't forget the niche marketing we talked about this past week. Don't stop with one niche! Find multiple niches, and treat each one just like it's own business; start all over again at square one and build pages, links, and content to spread across the web.
You might even find a niche big enough to take out on its own and develop into a freestanding site. You can use the lessons you learned and the contacts you made building your first site to make the second one go faster and eventually you could have a whole line of individual self supporting sites that you can network and play against each other.
As your keywords overlap and merge between similar websites, you have an increased chance of multiple spots on the SERPs and you can link your sites together to increase the chance of consumers staying to surf your site, and leaving only to enter another.
Learning how to maximize every opportunity is a large part of what SEO is all about. Once you have established yourself with the search engines, your job is far from done. SEO isn't a one time thing, not just the climb to the top. It's a constant process we engage in to stay on top of the mountain after we get there, and keyword usage on an ongoing basis is the surest way to maintain our position!