In today's modern age, it is true that many people commonly use popular search engines like Google and Bing to seek out local businesses. However, digging for more information can leave you stunned with what the real facts actually represent. Accurate research and conclusion derived from numerous surveys reveal that consumers preferably seek sources other than common search engines to hunt different services.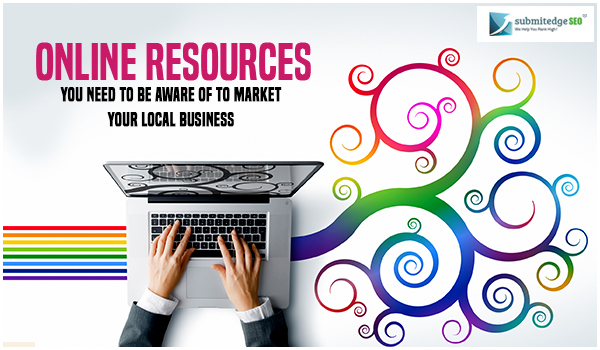 A recent survey undertaken by IDC and YP Marketing solutions exposed the tangible fact that only 36% of searches were made using popular search engines to locate local services. Such alarming truth about SEO has helped many entities not to focus so keenly over marketing strategies that only involve mainstream mechanisms like Google, Bing, and Yahoo.
Placing emphasis on the following platforms can help small and micro businesses to draw attention from as much as two-thirds of the consumers using the internet:
Niche websites
Customer reviews
Online directories
Mapping apps
Coupon websites
Let us review the listed platforms to understand different aspects in an in-depth manner:
Niche Websites
Surveys reveal that 15% of the searches usually start from directories or web portals dealing with a specific subject matter. Customers looking for restaurants are more likely to directly visit tripadvisor.com rather than take the long route of using a search engine and then locate portals that have potential information related to hotels. It all comes to precision and customers are more likely to bookmark different WebPages that cater to their actual requirements.
Customer reviews
Believe it or not, customer reviews are manipulative in nature. The facts stated in a particular review can really trick your brain to make subjective assumptions. It has been recorded that nearly 7% of the searches start from people who pay attention to different reviews. The insights jotted down in a particular review can intrigue people to carry out more in-depth research to study the facts. Customer reviews provided at mainstream platforms like Amazon guides countless numbers of people to start a search.
Online Directories
There are numerous online directories available on the internet and listing your website in anyone of them can actually work wonders for you. The survey undertaken by IDP had drawn a conclusion that 7% of the searches are actually made by people who refer to online directories and sources like yellow pages. Popular platforms such as Yelp guide many businesses and customer hunt down sources that meet their demands.
Mapping Apps
The number of smartphone users has ascended tremendously and phones equipped with features to browse the internet makes a powerful impact in making searches. Not all searches are solely done from the computer desktop. Nearly, 4% of the local searches stimulate from mobile mapping app. For instance, a web surfer browsing for local venues in Google is automatically accompanied with a map that shows accurate results. Maps are included in local directories, popular social networks, and in search engine listings which eventually leads to more searches.
Coupon Websites
Coupon websites nearly fuel 6% of the searches taking place over the internet. It is ingrained in the gene of every human to always save money. Thus, it is logical for numerous customers to visit coupon websites like Groupon, Coupons.com, and RetailMeNot.com to locate local businesses. Coupon websites feature insights relating to many different things right from amusement venues, to holiday packages, and garnering discounts from local and online retailers. However, coupon websites being more concerned about displaying discounted goods and services makes it slightly irrelevant for general marketing. But the local listing offered here always guides the web surfers to make searches.
With all the above stated points, it has become extremely crucial for businesses to consider sources other than mainstream marketing strategies in order to bloom. Strategically using the above listed online resources can help businesses to not only reach a larger audience base but also paves a way to its expansion.