Link building is one of SEO's most employed practices. Building high quality backlinks to your website is, after all, supposed to drive traffic. However, not all backlinks have a positive effect on your site's SEO. In fact, some may not work at all. If you are website owner who has learned this the hard way, take heart. Submitedge, one of internet's leading SEO provider is now providing the innovative Niche SEO campaign. If you have been affected by ineffective link building or simply needs a targeted SEO strategy, then this is for you.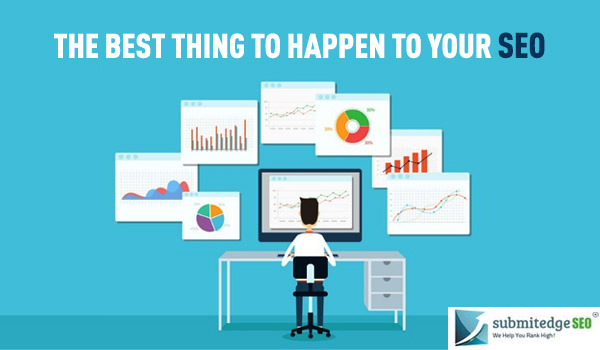 What is the Niche SEO Campaign?
Many site owners experience the ordeal of witnessing a rise in the traffic volume which does not translate in tangible results for their business. They employ some of the most time tested measures in SEO only to be left wondering why they cannot see its effect on their business. If you have been one of them, chances are, ambiguous link building is affecting your campaign.
With the Niche SEO campaign from Submitedge, your website will have a base of backlinks from the sources that are most relevant to your website and industry. It eliminates all the fuss by getting straight to your target audience and enhancing the chances of conversion. You will see better results and enjoy better visibility with potential consumers online.
Besides, link building has the potential to tremendously alter your site's search results. Links can be a valuable asset if done right. Thanks to Google's stressed importance of only the highest quality backlinks to rank sites, niche SEO has gained significance. With Submitedge's Niche SEO, the traffic quality will go head to head with the quantity. To put it briefly, here is what you will get by opting for the Niche SEO campaign from Submitedge.
Backlink support of the highest quality, thus bringing in organic traffic
1. Carefully evaluated niche sources that are pertinent to your website
2. Boost in Google rankings due to improved backlink quality.
3. Long lasting results and traffic volume to show for it
4. Secured SEO, thanks to Google compliant strategies.
5. Better reach with your target audience due to the niche marketing support.
From identifying and reviewing targeted keywords to monitoring, analyzing and reporting the results, Submitedge has a diligent process to manage it all.
Experience the Submitegde Difference
With years of experience and results par excellence, Submitedge has contributed to the success of a diverse range of websites. It believes in producing consistent end results which reflect in its focused strategies. This is the motivation behind creation of a service like Niche SEO Campaign. The company seeks to enhance and redefine the boundaries of quality optimization. The Niche SEO takes a two pronged approach of creating better visibility among end results and tremendously improving search results in the niche realm of your website. In the ever changing world of search rankings, the Niche campaign stands out for its focus on quality and sensible optimization efforts.