Local search results are becoming a major part of how people search online thanks to Google maps, Google Business, and other search options that let you search locally for results near you. Companies with brick and mortar locations seeking to expand their offline business by bouncing off of online results and getting foot traffic near them to actually walk into their store and have a real experience instead of a virtual one.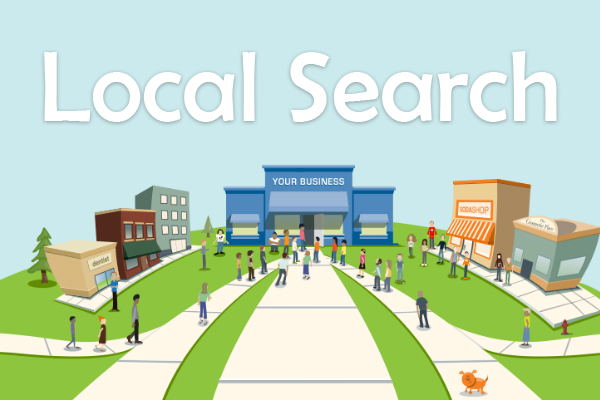 Using online methods can boost your local business profile and drive foot traffic.
Local links, or links that hook to other localized search results, can increase your chances of picking up extra traffic, so start looking for ways to boost your profile. Businesses that require regulation, certification or licensing at city, county or state level often have sites you can be affiliated with. Plan to have a press release submission prepared to relate how your company is complying. With local regulations.
If you belong to a business group offer to let them list you as a resource on their website as well- this can increase visibility and will seem like a nod of approval from them as they share your details with their membership. Likewise, if you transact business with local manufacturer or supplier, tell them they can publicly announce that their products are used by you – with a link back to your site. It's win – win.
Companies in the business that are located far enough away competition is unlikely may well agree to a reciprocal link – each of you can refer business to each other. Also, give to local charities by sponsoring events if possible – and ask for a link in return, You can get local businesses to donate to a company run event, and offer to let them take credit for the donation by posting it on their own site with a link.
You can link to yourself from blogs, forums, and personal sites as long as you are careful not to get banned for spamming. You can also offer to consult or write free articles for blogs and websites in exchange for a byline with a link.
Reciprocal linking is not bad – in fact, it's great for increasing traffic in addition to that which comes from a high SERPs ranking. As long as they are relevant, you can benefit. Local businesses operate a little differently than online- more give and take within the community is the norm, so don't be afraid to trade links with other locals.
Don't neglect the local market as your business goes world wide on the web! Using a press release submission service can boost visibility on a regular basis and yield high returns in the form of both valuable links and placement high in search for local results if you keyword correctly with your business type along with your city and state.
Using these techniques can raise your profile and drive people in the area to your store – particularly if you also optimize for mobile search. Also consider online coupons that can be printed and used at your store, or simply shown from a handheld cell phone as reason for a discount.