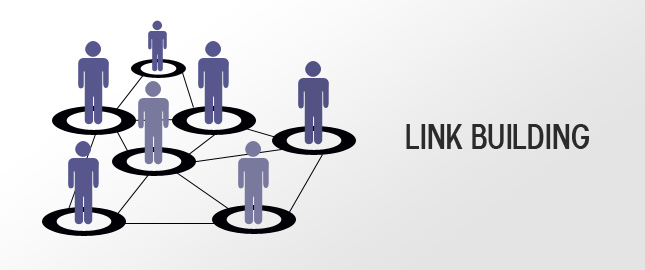 Building backlinks to your websites is very important, but sometimes it can be so easy to get caught up in building more and more links without seeing the full benefits of your efforts. You can actually spend so much time on ineffectual link building that other portions of your site start to suffer!. Before you spend too much time on link building, take a minute to breathe and look at your results, are you good on quantity but lacking in quality? One good link is worth ten mediocre ones, so make sure you are getting the most out of your link building efforts.
If you use a link building service, they should be able to show you not only quantities of links, but very high quality as well. The links should be from high PR sites in your particular niche and from sites with plenty of good content and authority,. These are the most valuable links you can have remember, not all links are equal in value, and if you are going to work hard at link building or hire a complete link building service to work on your behalf, you want to be sure you are getting your money's worth and that you get as high of a return on each link as you can.
How do you decide which particular links are worth going after? You have to take into account several different factors to ensure your links will actually boost the entire value of your site.
Links must be relevant. The link and the linking page should have direct and influential relevance to the target page and keywords. Unless you are the recipient of a review touting your branded product, finding the right degree of relevancy may be a little difficult. Finding keywords in another site's title tag, domain and URL, heading tags, text, and backlinks can be a good sign that the site is relevant to your own, and that the linking page will pass on value to your own web-page.
Links must be trustworthy, Google trusts web-sites based on a long list of factors, and getting a link from a site high up on the 'Google' radar will be very beneficial.  Highly trusted sites are also more likely to pass along "link juice," which you want and need for your site to be successful. You should check to see how many other pages the page you want a link from is linking out to, and also ascertain if a link is no-followed (if so, it is useless for link juice and ranking purposes, although it may still be good for traffic).
Traffic also plays in – that's a good point! Link juice isn't everything – sometimes a well placed link on a relevant website can bring conversion ready traffic pouring into your site. Don't completely write off nofollow links. Niche one way links can funnel relevant traffic as users follow the links directly from the linking page, instead of the links merely boosting juice to get you higher up in search engine results. For this reason, niche one way links building is a good addition to your linking strategy.
You can obtain a complete link building package from your trusted SEO firm, and rapidly acquire the link juice and traffic you need to make your site a success.