Falling prey to negative reviews is quite easy for businesses. One unhappy customer among numerous satisfied ones could influence the others. If good things spread rapidly on the internet, so does the bad. From a user point of view, while searching for a product, even two or three negative reviews among the major positive ones, can influence their buying decision. This is when you have to come up with a way to deal with the situation in a diplomatic manner and try to solve the issue. It is ideal to adhere to reverse SEO. Before this, you need to first find out how many negative results are there. Are they visible when someone searches for your business and are people discussing this negative information?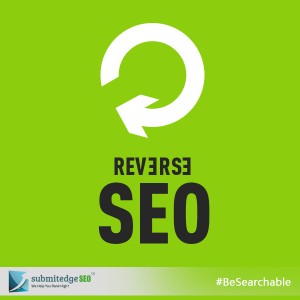 Here are some effective Reverse SEO strategies
No company is perfect. The best way to show that you are concerned about your customers is to accept your mistake. Respond proactively and assure to do the best to solve the problem.
Start a blog as this is where you can post keyword rich content on a regular basis improving rankings.
Create numerous social media profiles. Use social media monitoring tools to find mentions of keywords on social networks.
Create high authority profiles on the web and bring them to the first page.
Register many domains with important keywords.
Register in popular forums with high domain authority.
Building backlinks for all the profiles and websites is crucial.
Post videos and link them to your website to boost rankings.
Benefits of reverse SEO –
The process aims at removing old content that has some negative reviews helping to solve brand issues. A professional reverse SEO service will optimize your website to get better reviews.
Most internet searchers do not go beyond the first page of search results. Reverse SEO helps to bring positive content on top and pushes back negative reviews to further pages not visited by most users.
It gives better brand value as positive content about your business is being developed.
Positive feedback about products helps you rise above in search engine results.
I would like to share a real-life situation faced by one of my businessman-friend. He owns a five star hotel. Once, he had a few guests staying at his hotel. They left unsatisfied with the service offered and started posting negative comments about the hotel on social media and other popular sites. This information started spreading rapidly affecting the brand name. My friend was unhappy and confused about how to handle the situation. He approached an agency that devised reverse SEO strategies suitable to deal with the crisis situation. Even though this method took some time, he started seeing favorable results with negative reviews moving down the list and positive comments appearing at the top. He benefited from the reverse SEO strategy that helped him regain the affected brand image with a lasting and long-term effect.