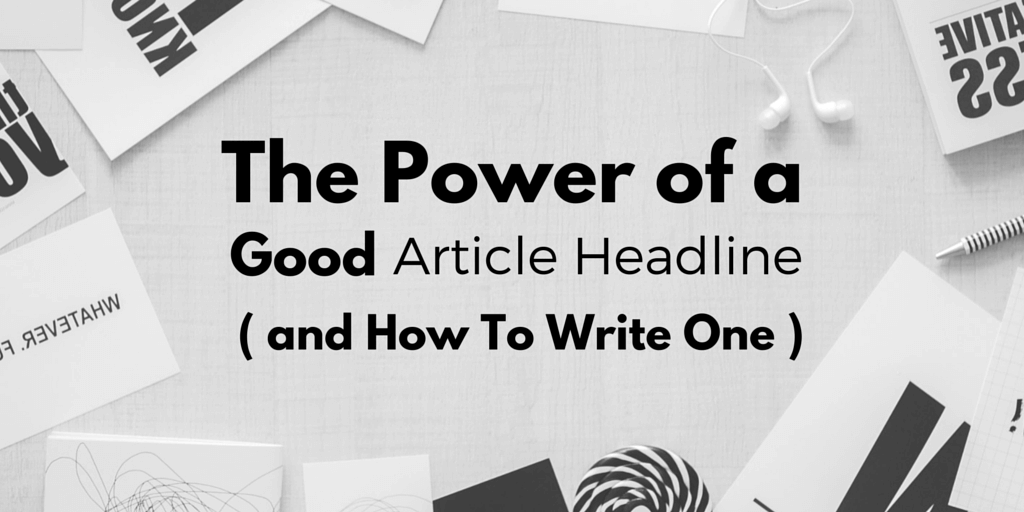 Writing good headlines isn't just for newspapers. You have to have a good headline for your articles as well. With the need for SEO, your title may need to be keyword optimized, so you may not have the freedom to be too creative.
Your subtitle, however, can be used to draw attention. This post, for example, is about how to write a good headline.  I could have used a subtitle to jazz it up. But what should I have used?
People like to be shocked and stunned. They also like to read about things that are sexy, exciting or new. Good headline writers know these things. They also know that humour is appreciated, as are references to common culture:
Lets see what subtitles could have been selected for this post:
– New Research Shows Why People Click (could use a scientific discovery showing percentages of people who click on headlines with different rtigger words)
– Sexy Headlines Hint at Revealing Secrets (sex sells!)
– Exciting Ways to Spice up Your Headlines (oooh, excitement)
– Headlines – the Good, The Bad and the Ugly (everyone knows that movie)
– How Headlines Affect Your Bottom Line (haha!
– Make your Marquee Sparkle (headliner – get it?)
– News at Eleven Words (eleven is about all you can get away with)
Do you see where this is going? You are probably writing about something more intriguing than how to write a headline, so put on your thinking cap and be creative. Get more people to choose to read your article that the next one, and see your links and conversions rise as well.