Google: Monopolizing the terms 'online encyclopedia' and 'one stop shop'.
Ever heard anything against this colossal search engine? Quite possibly, the answer graph tilting downwards is highly impossible. No wonder they have catered to your personal and professional interests all these years, taking the Internet world by storm will probably be an understatement. This business giant moved beyond the horizon and recently launched 'Google My Business'.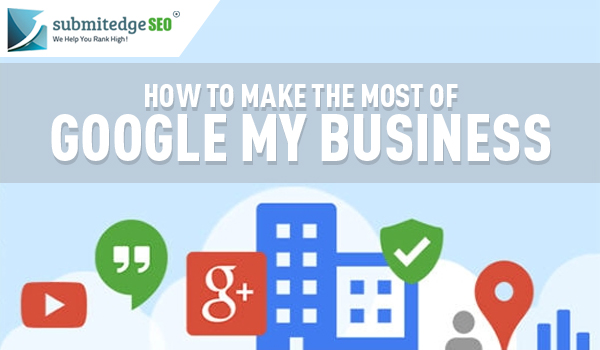 Yes, they decided to elevate the satisfaction level of budding entrepreneurs and corporate head honchos. Here's some knowledge enhancement:
Ever wondered how the audience manages to find you in this gigantic virtual world? Well, this revolutionary software does deserve some credit for attracting customers for you. Be it Search, Maps or Google+, they ensure that you appear almost everywhere.
An interesting fact is that this is irrespective of the kind of device they regard as their 'life'. Needless to say, the Business Info Editor is worthy of being thanked too.
Now, your potential customers can arrive at your office without losing their way or wasting their time trying to figure out landmarks. All thanks to Maps and its GPS guided directions that help manage time flawlessly. The estimated time for the journey is displayed as ETA. This indeed has made traveling easier than ever before.
Do you think good endorsement and loyal fan base go hand in hand? If you said yes, you have hit the bull's eye! The +1 button and Google+ posts indeed help you climb up the promotional ladder.
Speaking of Google+, what is your take on giving business description and URL a fine touch? It does not seem very appealing and that it would not make the cut, right? Wait till you catch a glimpse of these features. The interesting part is you can do so even when you are having a device switch.
Another phenomenon you need to witness is the "View Your Business on Google", an attractive feature for all those who feel listing is the main area of concern. Not only can you see how it showcases your business on various platforms but also helps get rid of the unwanted ones!
The above array of benefits will come into action for the active users. So what does fate have in store for the ones with a rather laidback approach? They would realize the graveness after having a look at their mailbox! The confirmation email by 'Google My Business' compels them to prove their activity flow.
Gear yourself for some dire consequences if you choose to ignore the mail. The next thing is that your account gets sealed and so does your operation! Don't worry for they take this step only after checking your 'six months activity log'.
Maintain a distance from the panic button if you do not receive the mail. You can turn the tables by getting in touch with Google Support Centre before assuming that you are in deactivation hoopla.
Why is the deactivation factor inculcated in the first place?
While they say 'The authenticity of account and business matters', these authorities have taken this phrase too seriously by maintaining scrutiny. Catching up on the latest updates related to Google My Business inbox is their thing! It feels great to see that they also have 'benefiting local businesses' on their cards.
It is impossible to leave 'excellent user experience' out of all this. They play a titular role in the reason bandwagon and are proud to do so!