Time and again through my blogs and articles I have stressed on how important content quality is. Never compromise on the content and make it a point to stay away from short cuts such as duplicate content as that can dig the grave of your website. By having duplicate content you will adversely affect the reliability of your site. There is no harm in sharing important information with your readers but doing that through duplicate content can be a risky affair if you are aiming for the top spot on the search engines.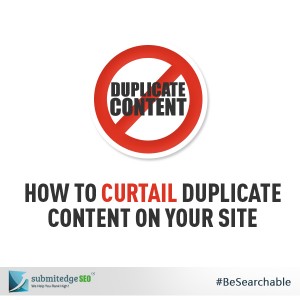 You may argue that you have the writer's permission to reproduce the content but would you want to put the ranking of your site at stake? If your motive is to get a top ranking on the search engines then check your site minutely for any form of duplicate content. Have it removed completely and concentrate on getting high standard content written so that you can scale the rank on search engine results. Imagine you are at a crossroad and the roads look same, leaving you perplexed about which road to take to reach your destination. That is the predicament that the search engine faces when it encounters duplicate content. It wants to give the readers the perfect content that they are looking for and in that endeavor if it encounters duplicate content it is left confused. The causes of duplicate content can be deliberate copying or posting of same content on two different sites or same site pages; technical glitches causing similar content to be picked up. Where for deliberate copying of your content you cannot do much but technical errors can be avoided if you stop thinking merely like a developer and think from a search engine crawlers' perspective. You can easily tackle this duplicate content issue by using Google Webmaster tools which can tell you if you have any duplicate meta- descriptions or titles. If you go under the diagnostics section in the HTML suggestions, you will be able to see the following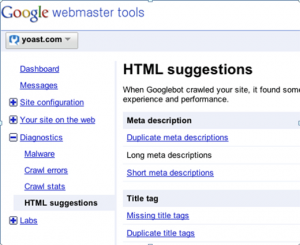 It can even help you trace any URL which is displaying your content without your consent. You could even seek expert help to help you in this task. But at any cost you need to remove the duplicate content as it will go against your website and your page will lose its ranking. Once you are able to find the duplicate content, you need to start the process of canonicalization. Just inform the search engine about which is the canonical URL; then redirect all the duplicate content to the canonical URL or you could just add a link to the canonical page on the page with the duplicate content. You may not be able to altogether avoid duplicate content problems but if you could do a 301 redirect it would help reduce the issues. The duplicate content issue is fixable and you need to keep a close eye on your website always. If unable to fix it yourself seek the help of SEO experts who can do it easily for you.