Google has pushed out a new Panda update this weekend. It may not have caught your eye yet because the rollout is happening at a slow pace. The search giant even said that the update could take a few months to come out fully, which means even if the Panda update will be in swing, you may not see changes immediately. Last time, Google sent out a Panda update 10 months ago. It was update number 28 but it could be touted as 29th or 30th since the fluctuations were evident in October 2014.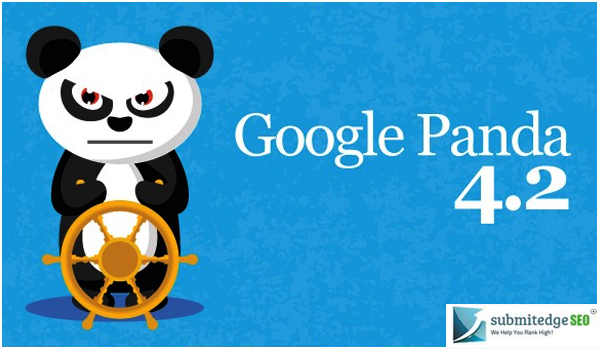 According to Google, this has only affected nearly 2% to 3%of English search queries.
Lose Some Gain Some
The update implies that a businesses that had been affected by penalties from the last rollout have a chance to bounce right back if they made appropriate changes. So, if Panda had penalized your site earlier and you did not notice the full effect of the change immediately, the change should appear gradually, unlike the past Panda updates from Google, where any change was apparent quickly.
Here is a complete list of Panda updates that rolled out.
Update 1 or Panda 1.0 was rolled on February 24, 2011. Update 2 or Panda 2.0 was rolled on April 11, 2011
Update 3 was rolled on May 10, 2011
Update 4 was rolled on June 16, 2011
Update 5 was rolled on July 23, 2011
Update 6 was rolled on August 12, 2011
Update 7 was rolled on September 28, 2011
Update 8 or Panda 3.0, was rolled on October 9, 2011
Update 9 was rolled on November 18, 2011
Update 10 was rolled on January 18, 2012
Update 11 was rolled on February 27, 2012
Update 12 was rolled on March23, 2012
Update 13 was rolled on April 19, 2012
Update 14 was rolled on April 27, 2012
Update 15 was rolled on June 9, 2012
Update 16 was rolled on June 25, 2012
Update 17 was rolled on July 24, 2012
Update 18 was rolled on August 20, 2012
Update 19 was rolled on September 18, 2012
Update 22 was rolled on September 27, 2012
Update 21 was rolled on November 5, 2012
Update 23 was rolled on November 21, 2012
Update 24 was rolled on December 21, 2012
Update 25 was rolled on January 22, 2012
Update 26 was rolled on March 15, 2012
Update 27 or Panda 4.0 was rolled on May 20, 2012
Update 28 or Panda 4.1 was rolled on September 25, 2012
Update 30 or Panda 4.2 was rolled on July 18, 2012
Among all the above updates, the 6th and 27th updates AKA Panda 4.0 affected queries the most. The current slow rollout for Google's latest Panda update could be a lifesaver for some websites and dampener for others. On which side of the fence your site falls depends on the changes you start making before you see the impact after its onset.