The Google Panda 4.0 update has sent corporate as well as individual websites in a tizzy. Matt Cutts announced its release recently, stating that it was targeted towards penalizing websites with weak content and high bounce rate. On the other hand, websites with high quality content have been rewarded with better rankings on the search engine results. This update saw its fair share of winners and losers. Google has never publicly announced its earlier updates beforehand, leading to speculations about the recent update, which was announced officially.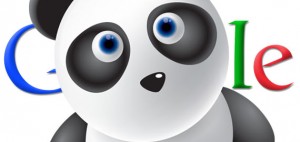 Google launched its first update in the year 2011, which laid impetus on the significance of content. Websites that did not pay heed to this update were left railing behind their competitors; some were even penalized. Though the current update still focuses on content, it has majorly targeted the websites that have inferior content. Industry experts advice the victims of the update not to panic and keep adding quality content to improve their ranking.
This list of winners and losers has especially taken the Internet world by surprise, as it includes some popular names in the loser's list. eBay, one of the largest American multinational Internet consumer-to-consumer corporations, has featured in that column. Alongside eBay appear the likes of Ask.com and RetailMeNot.com. The websites that came out as winners gained a higher percentage of traffic than the losers. Names such as Glassdoor, eMedicineHealth, and Medterms feature under winners. Avoiding duplicate content, getting rid of low quality pages, and focusing on high quality backlinks are other ways to improve rankings.