No one can actually beat Google's ability to offer its users with customized search features. Google continually works on making its search convenient for its users. You will now be able to get the best out of your Google searches. How does this new personalized searches work for the users and what exactly does it offer?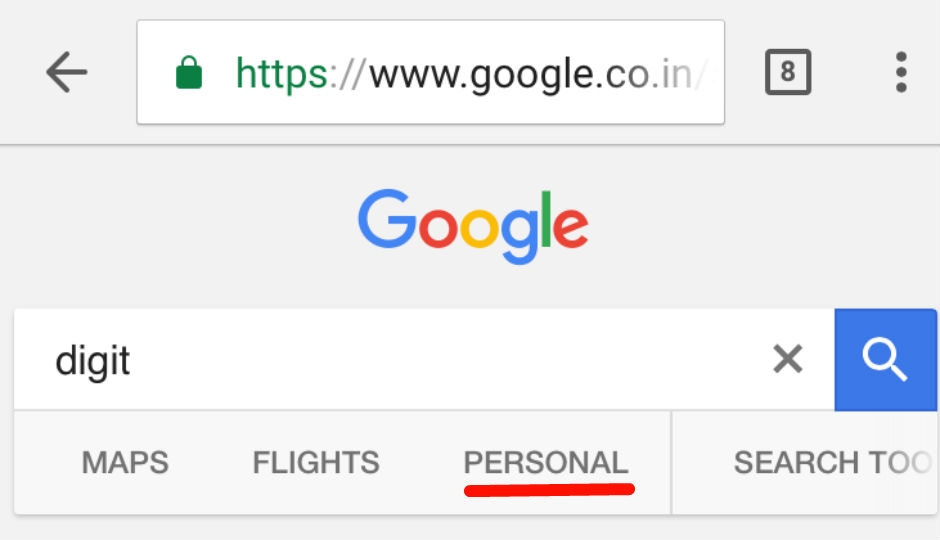 Google is highly perceptive a bout its users difficulties and one of the areas that Google has identified is flight search. Now with the new feature, Google search has become as easy as asking your flight timings to your assistant. For example, if you want to know your flight timings, you can type in your browser, "What is my flight timing?" and Google will return you the results. How is it possible? If the information is in your Gmail or if you have marked the item in your Google calendar or in your Google+ account, then Google will get the information you are looking for instantly from your personal accounts. You will not be required to dig through your emails for the flight numbers to make an enquiry on your flight status. To use this personalized search services you should be signed into your Google account.
Google promises that such information will be for your eyes only. Google has encrypted this information and you will be able to see this information under encrypted connection. If you want to switch to regular searches, you can do so anytime. If you want to switch to regular searches, you will be able to make the switch by clicking on the global search button on top of the search page. Google is extending this support for the US users and currently it is supported for the English speaking users. The personalized search features are available for desktop users, tablet users and smartphone users that have voice search features. You will be able to make your flight search by asking or by typing.
Google extends this support to other areas such as reservations, purchases, plans or appointments, photos, etc. This is certainly an extraordinary value add that Google gives to its users giving all the more reasons to come back to the search engine.
If you have made any hotel reservations or if you have reserved the tables in a hotel you will be able to get the information easily in your personalized searches and get your hotel name or address. In a single click, you will be able to get your driving directions.
Similarly, if you have made any purchases you can get the status of your orders easily by asking for 'my purchases'. Google will fetch you the results without you having to visit the service providers website. You will also be able to assess whether your gifts or purchases will arrive on time or not so that you can make alternative plans in advance. This personalized search service will also allow you to get specific photos if you have uploaded them to your Google+ account.