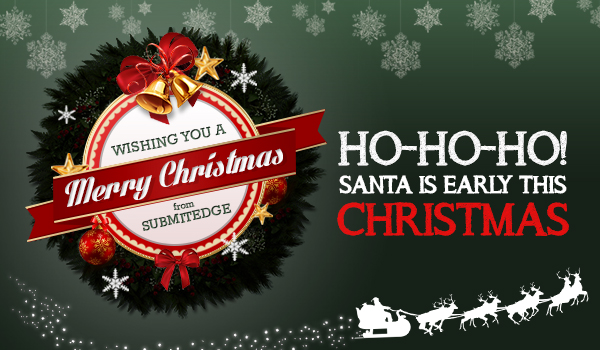 The holiday season's here! This time of the year is all about giving, so we're offering a fun and easy way for you to a get an alluring discount. People around the globe celebrate the birth of Christ on Christmas, so let your birth-date make you feel special as well.
We're offering you a discount based on your date of birth. Simply follow a few easy steps to avail your discounts.
1] Write down your date of birth.
For e.g. – 12/12/1975
2] Add your date and the number sequence of your month of birth, when you come to the year of your birth, skip the first two digits and add the last 2 numbers of your birth
For example:
= 12/12/1975
= <12> + <12> +  <19> + <75>
(The above date of birth has been added by leaving out the first two numbers from the numerical of the year.)
3] The next step is to add all the numbers to unravel the percentage of your discount
= 1+2 +1+2 +1+9+7+5
= 3+3+22
= 28%* (*Conditions Apply)
This is how you avail your discount.
Step 1: Follow us on Twitter
Step 2: Tweet the following text by adding your date of birth.
My date of birth for discount is dd-mm-yyyy @Submitedge 
We always have surprises for you!
Happy Holidays!