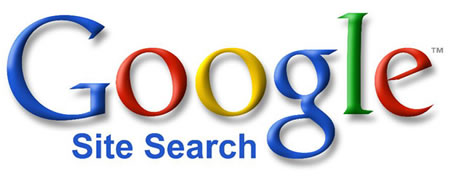 For all those business holders and e-commerce owners, Google has a slight bad news. In an e-mail delivered to search customers, Google laid down in clear words that, it is going to close down the Google Site Search (GSS) by April 1, 2018,slowly but surely. And to begin that process, Google will cease sales of its Site Search from April 1, 2017. So, should you be bothered at all? Let's find out.
What is Google Site Search (GSS)? How is it different from Google Custom Search?
Specifically designed for business and e-commerce sites, GSS is a modified version of Google Custom Search which was intended to provide a highly customized site search solution powered directly by Google. An additional fee ensured 24 hours of technical support, a personal look and feel and allowed the addition of other websites in addition to their own. Moreover, Google Site Search allowed your custom search engines to be absolutely ad free. You could make them personalized to make your customers feel that the search results are coming from your own website.
While Google Custom Search searches the entire web for a particular search result, GSS permits searching only within the specified websites mentioned in the GSS's list.
4 Best Alternatives available –
With so many features and privileges, GSS must have been every business' important factor in answering their customers' queries. So it is better to start looking for alternatives before you are left in the dust.
1. Google Custom Search:-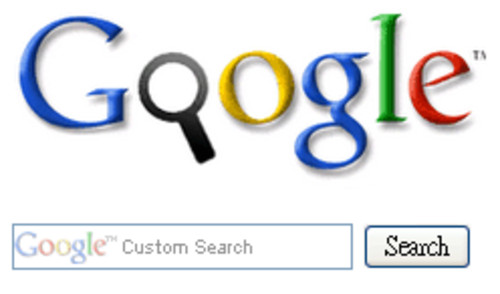 As Google has still not expressed any plans of doing away with their custom search, for now, it seems to a viable solution as an alternative to Google Site Search.But before you start using it, you should check out what conditions and limitations it has to offer:-
Google branding will stick. Yes, you heard it right. While GSS provided the freedom do away with the Google branding making it your own personalized search engine, Google Custom search does not offer the same. But in performance terms, there is no difference.
The Custom search includes query limits. This implies that all of you business owners who deal with high volume of data everyday will face a tough time managing their search engines. Your Google Custom Search will stop working once a certain number of queries have been reached.
Although Google Custom search is ad-based, yet that does not cause any performance dip. The search engine works just fine asit would be required by an individual for his business.
Google still hosts your search results. Be it ads or branding;everyone in this world values Google search results.
1. Cloud-Based Solutions:-
Cloud technology is the new craze and it is obvious that a lot of might be looking forward towards this option with bright eyes. Cloud search options are offered by Google as well as other websites such as Amazon Web Services (AWS) and Microsoft Azure.
Google Cloud search is considered to be one of the internals search engines. It comes bundled with Business and Enterprise editions of G suite and is capable of searching through Gmail, Docs, Calendar, Slides and Sheets.For all of you who are new to Azure and Amazon Web Services, they are cloud based search engines that follow the same steps as Google.
Amazon has named it cloud search and offers auto-complete, site targeted results and multilingual support of 34 languages. Azure, on the other hand, is a product from Microsoft's Bing platform. To make it competitive in this world of departing GSS, Microsoft has enabled its cloud search to provide spell check and is also capable of understanding user intent.
Having mentioned the above options, you should also keep in mind that implementing either of them is not a child's play and unless you are a large organization, it may require additional support to implement Azure or Amazon Cloud search on your website.
3. Server Side Solutions:-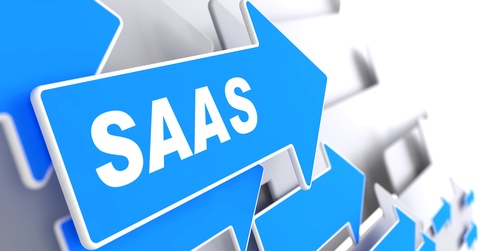 Although a bit technical, Server Side Solutions offera number of options to achieve desired search results. Server based search engines rely on your own purchased computing power, unlike cloud-based searches which depend on the network of other comparatively larger organizations.
Server-side searches normallydepend on the server you host your site on. While this is a feasible solution compared to cloud-basedsearches, yet it does not provide certain functionalities such as language recognition, autocomplete and the ability to "think like a human".
So unless, it is too compulsory, such as low traffic, it is advisable to use cloud-based solutions over server-side solutions.
4. Saas Solutions:-
Saas, also known as Software As A Service, offers a perfect combination of server-side and cloud-based solutions. To put it simply, it is a cloud-based search solution, where you hire a company to manage the search engine on your behalf. This leavesyou hassle free as well as provides your business organization with a highly polished and dependable search product and works well with the requirements and criteria of a mid-size organization.
A good and reliable name in this field is Swiftype. Although it ensures you a hassle free and perfectly working custom search for your business, at $299 per month, it is quite expensive. Comparing this with GSS's $100 per year plan, rates look quite exorbitant.
Other similar service providers in this field are Cludo Site search and Algolia. While Cludo Site Search is considered to be the nearest alternative to GSS, Algolia is closer to cloud-based solutions. This means that users of Algolia need to maintain some functionalities of this site search on their own.
It is to be noted there are not too many service providers in the section of Saas. The primary reason for this being, the dominance of Google Site search over the years. However, with GSS moving towards retirement, a number of new competitors are likely to come up in this field.
A final verdict:-
While Google Custom search is a great alternative to Google Site Search, certain factors such ads and limited query structure shall prove to be a hindrance for many of you. Cloud-based searches are efficient and deliver quick results to its users. Yet, it's hard to implement as some of the search models require additional support to be up and running with your website.
Server side solutions, on the other hand, are technically complex, require powerful and fast servers on the user's end and are incapable in providing cloud-based functions such as auto complete and language recognition. The best of them, Software as service solutions look to be most feasible. You simply hire a company to maintain cloud-based searches for making you free from any hassle of software maintenance job. But this comes with a price and is a bit expensive.
So, as a summary, it is totally dependent on you as a user and owner – what you think would to be best for your business. Be it cloud based services or server side solutions, Google's custom search or Saas services, it totally depends on your choice and requirement. But before taking any step forward, it is advisable to have a detailed look through each of the above and then make a final decision.