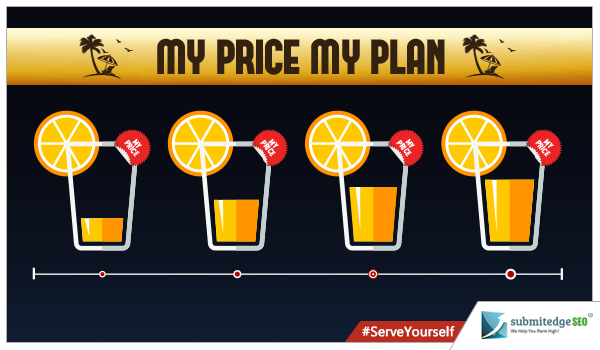 Have you ever walked into a store with a list and an assigned budget in hand? You just walk past the combo-offers, pick what you want, pay the cashier and leave with a smile. Imagine if you could do the same for your SEO and SMO plans, wouldn't that be great?
We're proud to announce that Submitedge will be launching a plan that enables you to choose your plan, assign a budget and leave the rest to us! Think of it as an 'All You Can Eat Buffet', a service where you #ServeYourself! You simply type out the services you desire, punch in your budget and our team will revert to you with a strategy within 24 hours!
This pre-launch service is now open for our Privileged Customers who are making the most of it by employing strategies that best suit their brand. After all, who doesn't love shopping for their desired products within an appointed budget? Subscribe to My Price, My Plan now and boost your SEO and SMO your way!