Case Study for fxccaffiliates
Home » Case Studies » Case Study For Fxccaffiliates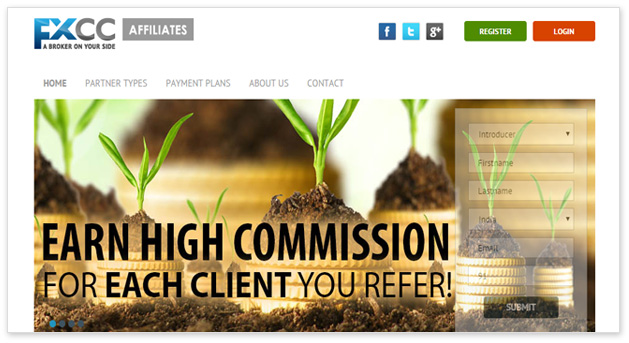 Client Website: - http://www.fxccaffiliates.com/
Company
FXCCAFFILIATES had previously outsourced SEO implementations to improve their website visibility. Their brand building strategies were half baked and insufficient as a result of which, the company only witnessed low rankings due to poorly built backlinks featuring content of inferior quality. The submission channels were also limited because of which, FXCCAFFILIATES received little or no exposure across mediums that guaranteed a wider audience.
What the company needed was a means to expand their targeted audience while simultaneously streamlining submissions across approved mediums. Submitedge proposed the Monthly Link Building Service to improve the prospects of internet marketing for the client.
Approach
The primary function of Monthly Link Building Service is to build one way links for the website to improve its visibility across search engines. The monthly process strives to both acquire and maintain the rankings achieved through methodical building of quality backlinks.
Submitedge has assisted over 20,000 websites to enhance their footing online by providing appropriate solutions for link building as well as SEO. FXCCAFFILIATES Company was in dire need of strategic optimization plans that adhered to Google Panda and Penguin standards, which Submitedge provides.
Solution
The Link Building Service was recommended to drive traffic across diverse platforms. Backlinks were built to string the company's brand across a variety of internet marketing mediums through multiple submission channels. Submitedge assisted the company in building high quality, relevant, and sustainable backlinks across numerous instruments of submissions including High PR Manual Directory, Social Bookmarking, Blog Posting, Web 2.0 Properties, Article Listing, Niche Blog Posting, Classified, Press Release, and Document Creation.
The primary purpose of using multiple channels for submission was target expansion. By catering to audiences across various streams, it was possible to bring about higher conversion of leads on diverse interactive platforms. This is why FXCCAFFILIATES was advised to opt for multiple submissions for building healthy, go-to links.
Achievement
The Company experienced high online footfalls within the first six months of campaigning. The assisted services provided month after month resulted in an upward movement of the brand in Google and other leading search engines. The company continues to seek assistance from Submitedge for link building and a variety of SEO services to keep their rankings intact.
KEYWORD RANKING REPORT :-
| | | |
| --- | --- | --- |
| Keyword | 23rd April 2013 | 8th May 2013 |
| Forex affiliate | Not in top 100 | 52 |
| Forex affiliate Program | Not in top 100 | 38 |
| High Forex CPA commission | Not in top 100 | 2 |
| High Forex Revenue Share commission | Not in top 100 | 1 |
| Lifetime Commission with High Conversion rate | Not in top 100 | Not in top 100 |
| Top Pay Affiliate Program | Not in top 100 | Not in top 100 |
| Forex partner program | Not in top 100 | 15 |
| Best Forex Partners | Not in top 100 | 32 |
| Top Affiliate Network | Not in top 100 | 47 |
| affiliate business online opportunity | Not in top 100 | Not in top 100 |
| forex trading affiliate | Not in top 100 | Not in top 100 |
| Online Forex Affiliate Program | Not in top 100 | 7 |
| Be Your Own Forex Broker | Not in top 100 | 64 |
| forex introducing brokers | Not in top 100 | Not in top 100 |
| forex money manager | Not in top 100 | 77 |