Case Study for Tattooism
Home » Case Studies » Case Study For Tattooism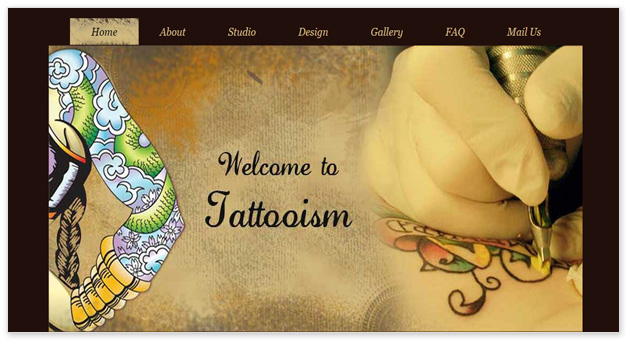 Client Website: - http://tattooism.in/
Company
The targeted audience for TATTOOISM was mainly local. For this, local SEO campaigning was suggested by Submitedge. Submission of relevant content was only a part of the bigger picture. It was even more important to ensure that their submissions were indeed being acknowledged by Google and other competing search engines. For converting higher leads locally, citing the business was really important. This recommendation increased the footfalls of the local store greatly towards the end of the campaign.
Approach
Local SEO Service includes, but is not limited to citing the concerned business within the NAP (Name Address Phone Number) format. For search engines to detect information specific to the services of TATTOOISM, Local submissions were most recommended. This is a standard procedure for data collection used by authoritative government bodies as well.
Solution
Getting featured on multiple local directories was the best strategy proposed by Submitedge. Local SEO Service was bound to function in favor of TATTOOISM provided the NAP information submitted by them was precise and accurate. Teaming up with leading local references was one of the key implementations used. The primary aim was to amass as many relevant and popular local citations as possible to increase the brand value and subsequent online web presence of the company.
The best sources were roped in to build up on the local listing to ensure that Google and other competing search engines acknowledged and ranked the services unique to the company.
Submitedge stressed on submitting relevant information for the purpose. Apart from basic NAP information, care was taken to submit proper data including the landing page for the location, email address as additional contact information, logo URL, Facebook URL, Twitter Handle, and Location Page Link. Providing advanced information was key to building the unique identity of TATTOOISM and in order to make it a standalone company amongst competing local services cited online.
Achievement
Citing advanced references accentuated the brand value and recognition of the company in its locality. Local SEO campaigning was well complemented by local building service, which eventually lead to increased footfalls at the company's physical location. Improved page rankings automatically converted to increased leads.
KEYWORD RANKING REPORT :-
| | | |
| --- | --- | --- |
| Keyword | 25th May 2012 | 31st July 2013 |
| Tattoo Designs | Not in top 100 | 67 |
| Tattoo Designs Mumbai | 7 | 3 |
| Tattoo Designer | Not in top 100 | 21 |
| Tattoo designs for girls | Not in top 100 | Not in top 100 |
| Tattoo Design Studio | 14 | 11 |
| Tattoo designs for Men | Not in top 100 | Not in top 100 |
| Tribal Tattoos Designs | Not in top 100 | Not in top 100 |
| Online tattoo designer | Not in top 100 | 4 |
| Tattoo Design shop Mumbai | 27 | 4 |
| Tattoo designer in Mumbai | 8 | 2 |
| Tattoo parlor in Mumbai | Not in top 100 | 13 |
| Best tattoo artist in Mumbai | Not in top 100 | 1 |
| Body tattoo in Mumbai | Not in top 100 | 8 |
| Tattoo studios in Mumbai | Not in top 100 | 13 |
| Tattoo Designing Services | Not in top 100 | 4 |