Case Study of Energy-armor
Home » Case Studies » Case Study For Energy Armor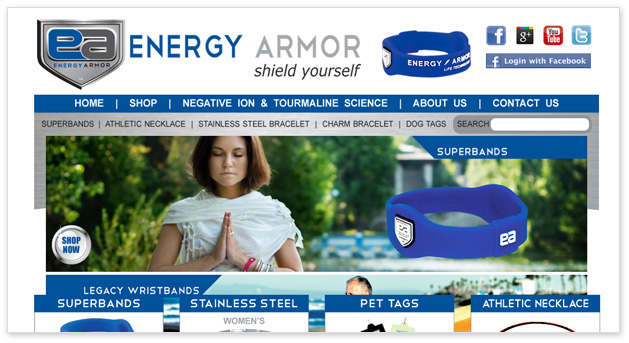 Client Website: - http://www.energy-armor.net/
Company
A major reason for the failure of ENERGY-ARMOR to penetrate into the market was lack of target segmentation of its products. Niche marketing was a necessary implementation at this point for their product features catered to a specific audience. Segmented targets seemed more practical and achievable and the best promotional medium for online brand recognition was SEO marketing. Among the many link building and SEO services provided, Submitedge found Niche Link Building Service perfectly fitted to resolve the issue.
Approach
All of SEO aims at improving the performance of a company's website. While this is the primary function, there are subsets to SEO and link building practices that emphasize on certain achievements. In the case of ENERGY-ARMOR, the focus was prioritized to niche marketing in order to promote their products to a set of audience. Niche Link Building Service was suggested as the plan involved actively promoting the brand by means of content to be posted across high PR web networks. This was the best means to make the brand as well as the product range better visible to the niche target.
Link building was to be the foundation of the whole process. Extra emphasis was laid on link relevancy, which is one of the parameters of measuring the worth of the established links. Care was taken to build links with pages featuring coherent and premium quality content.
Solution
TProduct reviews were generated with positive feedback pertaining to the product range. As ENERGY-ARMOR was a medium sized firm, the service seemed perfect for brand building and reputation management. The eventual aim was to produce higher lead conversions at cost effective rates, for the company had budget constraints. Genuine reviews were posted to improve the relevancy of the established links. All the links were contextual for effective indexing in competitive search engines.
Achievement
Niche targeting brought about a remarkable difference in the visibility and ranking of the website. Associating with authority sites generated high traffic towards the company website, eventually increasing the popularity of the established links. As predicted, online footfalls increased and ENERGY-ARMOR got featured among the top ten rankings within the first six months of campaigning.
| | | |
| --- | --- | --- |
| Keyword | 3rd Jan 2012 | 19th June 2012 |
| energy armor wristbands | Not in top 100 | 40 |
| negative ion watches | Not in top 100 | Not in top 100 |
| energy armor | Not in top 100 | 4 |
| ion watch | Not in top 100 | Not in top 100 |
| power bracelets | Not in top 100 | 15 |
| ion watches | Not in top 100 | 36 |
| power bracelet | Not in top 100 | 26 |
| sports bracelet | Not in top 100 | Not in top 100 |
| sports bracelets | Not in top 100 | Not in top 100 |
| negative ion | Not in top 100 | 5 |
| negative ions | Not in top 100 | 9 |
| ion bracelet | Not in top 100 | Not in top 100 |
| energy band | Not in top 100 | 15 |
| wristband | Not in top 100 | Not in top 100 |
| energy bands | Not in top 100 | 10 |
| power bands | Not in top 100 | 38 |
| ion bracelets | Not in top 100 | 43 |
| energy bracelet | Not in top 100 | Not in top 100 |
| power band | Not in top 100 | Not in top 100 |
| magnetic bracelet | Not in top 100 | Not in top 100 |
| magnetic bracelets | Not in top 100 | Not in top 100 |
| energy bracelets | Not in top 100 | 12 |
| wristbands | Not in top 100 | Not in top 100 |
| tourmaline | Not in top 100 | Not in top 100 |