Page Speed

Move ahead of your competition with higher search engine ranking & faster loading sites
Home » Page Speed
Web Speed Optimization:
Your website is your entry card into the World Wide Web and if you are looking to make a mark in the online industry, you need to have a website which is updated with the latest in scripts and is compatible with all types of browser interfaces. Web designers have begun to pay a lot of attention to the manner in which the website is designed. Factors like website loading speed, optimization and scripting have become crucial to the popularity of the website on the search engines.


Web page speed optimization is a concept that is very integral to the task of web designing. Users always prefer a site which loads faster and has the least glitches. This makes it all the more important to have a website with speed optimized pages.
Why your website requires Page Speed Optimization:

Google has increasingly placed a lot of emphasis on the loading speed of web pages. With modified algorithms, and search criteria, many search engines including Google, have made the website loading speed an important constituent of the Search Engine Optimization process.
Additionally, Google has also been involved in the releasing of add-ons, namely the Firebug for Firefox, which help browsers load web pages faster and in a more efficient manner.
It has been observed that the speed of a website is directly linked to its popularity with the online visitor.
But how should an SEO increase the online loading speed of a website? This is where we can help. If you are looking for a way to deliver content faster to your user, we can help accomplish the task in effective and more cost effective manner.
Now, improve the loading speeds of your website without changing look and feel of your website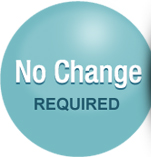 » No need to change the content
» No need to change the look of your site
» No need to change the placement
While working on your page load speed, there will be no change to your site content, placement or look in order to maintain the familiarity and brand value for your users.
Webpage Speed Optimization Package
Limited Time Offer : Free Optimization for upto 5 Inner pages
Check your Webpage Speed Score : Click Here
Package Name
Current Page Speed Score
Duration (Days)
No of Pages included in the service
Price
Order
90

WPS

If your website's Current Page Speed Score is 75-90 Opt for Package
7 - 10* Days
Homepage + 5 inner pages
$149
BUY NOW
75

WPS

If your website's Current Page Speed Score is 60-75 Opt for Package
7 - 10* Days
Homepage + 5 inner pages
$249
BUY NOW
60

WPS

If your website's Current Page Speed Score is less than 60
7 - 10* Days
Homepage + 5 inner pages
$349
BUY NOW
How to Check the Page Speed score:
Step 3: Got the page speed score 90+? Congratulations!
Having page speed score of 90 or above will certainly boost your online visibility.
If you are scoring below 90+,we can help you to get your page load faster.
Some of the main features of our services :
Cut down on the HTTP requests to your server:
We will cut down on the HTTP requests to your server, reducing the time taken for downloading of the webpage. Combining files, making use of image maps, CSS sprite, and inline images will help in speeding up the downloading process for the end user.
Efficient content delivery network:
Our services will provide you with an efficient content delivery network which will enhance the rapid dispersal of website content to geographically diverse and varied locations. This will help the website load faster and more smoothly for the user.
Cache-Control header:
We also make use of the Expires or Cache-Control header for static and dynamic components. This will help the browsers read the richer web pages faster and without any delay.
Style sheet compression:
We make sure that your documents and style sheets are compressed using a Gzip tool. This is vital to reducing the overall weight of your webpage and cut down on the bandwidth.
Minify your Javascript:
We will keep your Javascript and CSS in external files, combining them when sending to the server. This ensures that the web page needs to make only one request to the server before being loaded. We will also minify your Javascript and CSS in order to enhance the page loading speed.
Reduce Pagesize:
We lay great emphasis on using clean codes. Ensuring that your webpage has no unnecessary characters, duplicate or unused scripts will help in reducing the page size and improving the page load time.
Caching of AJAX Files:
Our services will provide you with the facility of caching your AJAX files making instantaneous information and content available to the user from the web server.
Configure Etags:
We will also help in configuring Etags for your webpage, creating DNS Lookups and helping in customizing the webpage to make it more user friendly.
FAQ
Why do I need to improve the page speed of my website?

Is there a way to accelerate my website load time?

How important is my Pagespeed Score?

Does a higher page speed lead to a higher search engine ranking?

Am I required to make server side changes?

How do I initiate the process?

What is the cost for optimizing about 6 pages or more?

What is the expected turnaround time?

When can I expect to see the increased page speed score results?

Do you assure a minimum page speed score?

What if you are unable to help me achieve a 90/90+ score?
The application of these processes and their implementation can be a time consuming task for many companies. This is why we seek to provide our expertise in order to help you optimize your website to the current and progressive demands of the search engine. Our unique strategy and combination of methods will help your website find the right balance between structural stability and optimum loading speed to provide users with the best content at the shortest loading time possible. You will be witness to immediate results. We assure you that our services and experience in this industry has provided us with the capability to upgrade your website to W3C compliance and help it scale the search rankings.
Requirement :
* Provide us FTP/Cpanel Details OR
* Send all the HTML Files with CSS, Images and Javascript files in zip folder
We follow strict Google Guidelines to increase Page Speed Score.
For your visitor and search engine, your site will remain the same except it will load faster for better user experience and reason for search engine to rank you high
Page Speed Testimonial
"Thank you Submit Edge! Page speed up from low 70`s to 96 in about a weeks time. Very pleased with your service and our ranking has already improved because of your Website Speed enhancements as well as your link building service. I plan on using your service for a long time to come!"
Michael MacDonald, president
www.wholesalegoldgroup.com
"SubmitEdgeseo provides continued support and service for our company. We have worked with them for years on increasing our Google rankings and continually achieve first page results. Their page speed service is quick and complete and we achieved 94/100 score in only a few days after signing up. Thanks guys for your service and support."
From Caroline Webber
www.caplanlaw.com