As marketing changes, the consumer's needs evolve. Every content piece should promote a message, and each good and service should be customer-centric. Awesome experiences can be delivered through immersive, in-depth mobile marketing campaigns, and the customer's prospects always have room to engage professionals. Mobile push notifications, SMS campaigns and email send-offs all have great utility, making in-store interaction a certain end result.
Knowing the customer is important, and aiding their journey from information gathering to purchase is easy when the right strategies are followed. Every day, consumers read emails, interact with smartphone apps, research store locations and browse websites. The customer experience is intertwined with marketing's every move, and that experience can be enhanced in a few ways.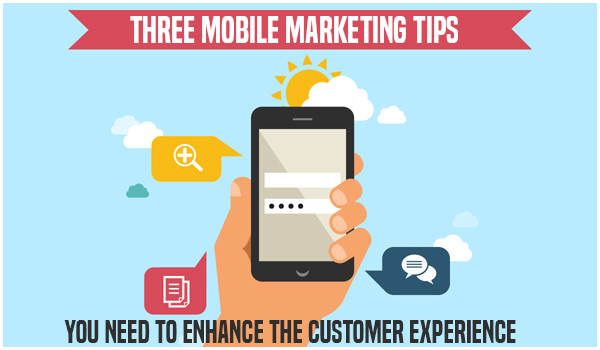 Step One: Integrate Your Mobile App
While your central marketing platform should take priority, your mobile app's incorporation is a necessity. Successful marketing efforts come from consistent customer experiences—and consistency is a cross-channel game. Your app data shouldn't be contained separately from marketing data. In fact, it should be fully integrated with it.
Reaching your apps full potential requires a central database run. Set it up to trigger separate, personalized content prompts. Align your mobile platform with website, email, call center and social media interactions. As each channel's data emerges, your mobile app will grow. Custom content is 'in,' and individual consumer experiences are, too. Your mobile apps integration should feel natural, and it should always prioritize quality service over raw promotion strategies.
Step Two: Streamline Your Notification Strategy
Timing is everything. Modern consumers have instant, infinite access to tablets and smartphones. Apps, tools, email services, push notifications and web browsers are the consumer's Swizz Army Knife, and it's your job to make sure it's well-oiled.
Whether it's store hours, reviews or a brick-and-mortar location, mobile-based business services grant consumers the ability to receive inquiry answers immediately. Responsive consumer service is vital, as are responsive in-mobile services. 30 percent of mobile users check their device every 30 minutes, leaving little room for the responses needed. The company's ability to respond to issues, inquiries and needs in a timely fashion is important.
Step Three: Attach Push Notifications to Gathered Data
Data drives the modern business world. While emails are triggered by a consumer's demographic information and behavior, mobile marketing action is driven from individualized notifications. Push notifications are automated, but they're highly intuitive. If your mobile marketing campaign isn't utilizing gathered data to power push notifications, it's missing out.
Push notifications should harness data to procure events. Reservations, appointments and payment reminders are great examples, as are local deals and timed services. Similarly, website-based behavior can be utilized to target the consumer's apparent needs. Behavioral data can drive cart abandonment reminders, browsing assistance and pick-up notices. When the consumer is understood, they're aided.
Of course, location plays a huge role. Modern businesses can create fascinating strategies from check-in requests, promotions and recommendations. A mobile user's location is useful information, and it's capable of governing entire marketing approaches. Assist mobile users by engaging them with pattern-friendly services.
A Word on Consumer Engagement
The consumer's 'profile,' above all else, should be handled with extreme care. While mobile marketing engages consumers at highly personal levels, empowering the purchasing process with combined data, it should still be mindful of intrusiveness. Modern mobile marketers should be friends. They should utilize push notifications, location-based events, QR codes and text campaigns wisely.
A push-based mobile marketing program should always combine a general broadcast, a narrow approach and a direct, data-to-notification service. Starting broad and 'closing in,' helps consumers feel comfortable with their service. It maximizes received messages while maintaining relevance. As consumers engage mobile apps, they experience cross-channel communication. Sophisticated notifications are here, and they're driving mobile marketing.
Your 'messaging mix' should adapt to surrounding strategies, and each mobile user should be engaged in custom ways. Perfect content is a must-have, and timed notification releases should firmly adhere to gathered information.