SEO helps your site reach out to the search engines and increase the number of visitors to your website. Through strategies and smart SEO techniques your website can reach your target customers and get business for your company. There are many claiming to be SEO experts who promise you instant results; but do not get fooled by the. As a startup company owner, there are some SEO aspects that you need to know.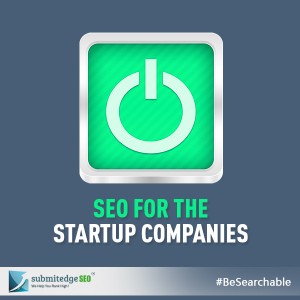 1. Content- Only through relevant and informative content written creatively you can create popularity for your website. High quality content will bring in more visitors and so you must insist on it when you entrust your SEO work to the specialists as rich content is something you cannot afford to ignore in SEO. It goes without saying that the content has to be grammatically correct and zero-error.
2. Intended readers- Though search engines may give you visibility, eventually it's the readers who will bring traffic to your website. So always write for the people who are going to search for your website and read the content on it. Do not frame your content purely for the search engines. You should be able to identify the target audience and create content that would appeal to them.
3. Keyword- You need to foresee what a user may search for that is likely to get them to your site. Choose long tailed keywords as that way you can navigate past the too common keywords which may be already optimized for by other competitive sites. Also, since people use mobile search more than desktop search these days, using long tailed keywords will be more beneficial to get them to your site.
4. Analysis- Deeply study your website traffic with the support of applications that are easily available and some for free too. Study which keywords bring you the most visitors, which page is the most visited, is there any page which confuses the visitor such that they exit from the site, is the navigation on the site easy enough or is it baffling the visitors. An analysis of your site will help you understand your visitors' preferences better and to reshape or rearrange or even change the content if necessary.
5. Social Media- Social media has become a force to reckon with. As a budding entrepreneur or even if you are an established businessman, there is no way you can overlook the social media. Actively participating on the social front can help you brand your business and bring recognition for it in a short time. Keep the social feeds alive as that is what will help you grab the attention of people these days. It is the best way for you to connect with your audience and get their feedback directly.
As the owner of a startup company, one important aspect you need to remember is that there are various aspects of your business that need your personal attention and so you need to trust some able company to handle the search engine optimization task for you.