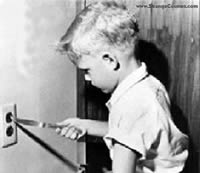 SEO is a process that takes planning and time to work. You can't just start off blindly and hope it works out down the road because the odds are it won't unless you are extraordinarily lucky. You have to plan ahead so you can implement good SEO at every stage of your project to get the best results. Following are the bare basics you need to implement from day one in order to get effective results from your SEO program.
Keywords
You must do extensive research to find not only which keywords are good bets for traffic, but which ones you actually have a chance of ranking for. Chasing the long tail is the proven way to get rankings and drive traffic to your site. If you cannot compete with the major sites on broad terms, you have to refine your strategy to see where they are weak and where you can gain an advantage – and then you have to exploit that!
Titles and Meta Tags
After you identify your keywords that are likely to get you the best results, you need to ensure your website is correctly formatted and that all the proper elements like H1, H2 etc have been incorporated into each web page. Any images on your site have to be tagged and keyword rich text should be surrounding them. Images can provide great search results when properly tagged so don't ignore them.
Content
Your content should be informative, captivating, well written, and free from typos – and of course, keyword optimized according to your prior research. One of the biggest thongs to remember is that it has to be reader friendly – meaning it flows well and makes sense. If it reads spammy, you won't keep a reader for long. There should be a balance between the relevance of the content and the keyword density. Avoid any black hat tricks you may read about because eventually you will get caught and penalized heavily. The SERPs are unforgiving about balck hat SEO.
Links
Categorize the links on your web pages for ease of use by visitors. You have essential and non essential links to deal with. Non essential links include the no-follow property inserted into the <a href=>. This keeps you from bleeding out PageRank, or having paid ads show up as links that are causing you trouble. Distribute your links evenly across all of your pages. There is no sense or value to wasting them all on the home page. Deep linking is preferable than having fifty links all pointing to your one landing page! Olan ahead and this won't be a problem.
Site Map
A site map not only helps the search engines index of all your web pages, but helps in even distribution of links across the site. It should be user friendly as well with a link to it from the bottom of every page. This is non-negotiable – a good well laid out site map is an absolute necessity in any SEO plan.
Once you have begun your site the right way, keeping it easy to navigate and indexed by search engines should be easy. Don't cut corners, and you won't have to go back and redo stuff later on. The saying do it right and you only have to do it once surely applies to SEO planning.