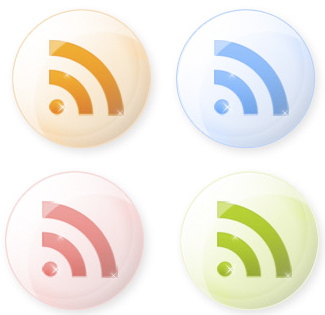 RSS, which stands for Really Simple Syndication, is overlooked by search engine optimizers quite often because RSS feeds were not indexed and cached by search engines. With time, search engines like Google have started indexing and caching content from RSS feeds and suddenly SEOs began taking them more seriously. If you  harness the power of RSS for search engine optimization you are tapping a great little market. Search engine optimizers have already woken up to the reality that web content needs to be refreshed regularly to maintain high search engine rankings and the dynamic nature of RSS ensures that content is refreshed.
RSS feeds are easy to make and are available on every imaginable topic. Most platforms designed for content sharing include and easy to use plug and play widget. Having multiple RSS feeds increases the chances of incoming traffic, and allows webmasters to attract greater incoming traffic. A webmaster can easily add a RSS feed that displays top search engine results for targeted keywords to help attract a particular audience. Contrary to popular belief, popular search engines like Google, Yahoo and MSN offer RSS feeds that can be easily added to a website if your own site isn't equipped for it when you take possession of it.
By putting a feed on your site, webmasters can increase the keyword density of target keywords and  increase the search ability of a site. Inserting new RSS feeds helps ensure that content on a website is generated more frequently and is fresh. News RSS feeds are the best way to keep a steady flow of fresh content coming into your site. RSSmix allows you to blend multiple RSS feeds to create a single site feed which looks cleaner and is easier to manage.
Also keep in mind that an RSS feed on a website that is JavaScript based are not indexed easily by search engines, and are best avoided. JavaScript based RSS solutions are easy to implement, but they offer very little in terms of SEO. ASP, PHP, and HTML alternatives for RSS are readily available alternatives that suit both needs quite capably.
RSS feeds are the hottest phenomenon when it comes to search engine optimization and the number of webmasters looking to RSS feeds is always on the rise. If you haven't tapped into RSS, you are missing out on a great resource that saves you time and money while providing great fresh content for your site visitors to take advantage of. If you are unsure of how to proceed with RSS, your SEO can take care of getting you properly set up.