Most of the brands today make use of press releases to reach their target audience. Press releases are used as a promotional vehicle for which Google has objections. Google in its official blog clearly,
"Google News is not a marketing service, and we consider articles that employ these types of promotional tactics to be in violation of our quality guidelines."
When you are planning to launch press releases, you need to remember this warning from Google. The search engine encourages the webmasters to distinguish between newsworthy content and non-newsworthy content. It is very easy to be carried away by some of the press release services that you find online that mislead people. Press releases are for sure one of the fastest ways of reaching your audience and to get placed in the top search results. Google considers newsworthy content time sensitive and in view of these, it pulls out news articles from various sources and aggregates the news content in its news section. However, Google has no way of finding out whether the content you have in the news section is really marketing content or newsworthy content. If you try to take advantage of this, Google warns that it will take action just like it takes actions against websites that violate Google guidelines in the Google Search.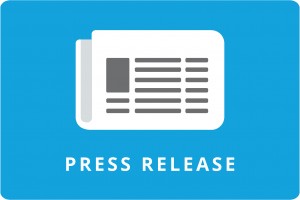 If you use deceptive articles in your news content, Google will remove the articles from the search results. Google can even remove the entire publication from the Google New section.
Another important factor that you should remember when it comes to press release articles, you should not include affiliate links or other links that are inserted with the intention of monetizing. If you want to publish promotional content in your website's news section, you will have to block the promotional content using robot.txt and that is what Google instructs the webmasters. Do not mix promotional content with news content.
When you are planning to send out press releases, look for experienced press release distribution companies that know all these guidelines so that your brand's reputation is not jeopardized. Given the important role that Google plays today, you cannot afford to take risks. Select your press release distribution company with care and never select your service provider just based on the cost factor. This is not to mean that there all good service providers are highly expensive. You can consider SubmitEdge press release distribution service, which is one of the most competitively, priced services on the web but at the same time delivering the highest quality results.
If you have not been using press release distributions as yet, it is high time that you started looking at this avenue to get your brand name out there among the audience that matter the most for your business. In the right hands, press release distribution can work wonders. So go ahead and start making use of press releases and all that you need to do is to keep in mind the basic guidelines of Google.