SEO and SMO are catalysts and by creating search-friendly websites and boosting online presence and sales, these services have become increasingly popular among local businesses. It is quite interesting that sometimes even the most famous brands fail to appear on the first page of Google search, or on any relevant search engine per se. It is not a predicament but just a competitive place. On Google Search, it is a plethora of businesses trying to head-butt each other to be on top and small businesses are like novice boxers in the ring. So, what makes the winners different? Why do some brands get more visibility than other potential businesses? How can SEO or SMO services change the way customers look at your website or product range?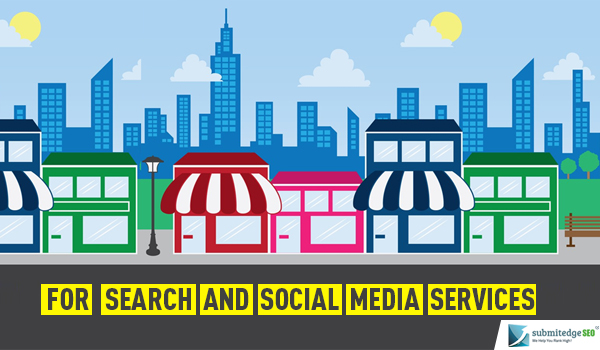 These are some questions that might compel you to ask yourself whether you are willing to make a choice – A choice to be a Social Brand!
My Price, My Plan is an innovative strategy which allows users to list out favorite or mandatory services based on a pre-decided budget, tailor-made for convenience, sans complications. It gives the freedom to choose as per price and necessity.
Here are top 5 reasons why My Price My Plan can prove beneficial for your small business:
1.It is simple, specific and extremely reliable
My Price, My Plan works on no compulsory principles. You only ask what you need. There are packages that include everything, and for clients who wish to be served only with their favorites, there are impressive services to select, right from creating an amazing homepage to providing high quality content for your posts and website. You can, in short, choose the options that fit your budget.
2.It is highly wallet-friendly!
My Price My Plan is for every small business that seeks to shine in the online market. It is super favorable for beginners because of the fact that the budget constraints are taken off completely and since users already know their cost limits and service requirements, they can directly benefit from the plan that they decide for themselves. So, if you own a small business, you should give it a try.
3.Multiple choices of SEO and SMO for B2B marketers
With so many ways to plan, you not only get familiar with strategies that work well for your business, but also discover methods to drive your sales up. You can use combinations of services that suit your necessity. The purpose of meeting your business demands can be fulfilled by using SEO and SMO as pillars to create a solid foundation on Google Search and Social Platforms.
4.It offers engagement like never before
Some things come naturally, like Natural Links directed towards your website. These are extremely useful for ranking and indexing. However, growth and recognition are long-term goals that need a great start. For juvenile businesses willing to rank well and engage more, it may be a good idea to own up to the rigorous competition. It is not uncommon that Social Media can be exploited for awesome benefits because when your customers talk about your brand's success, they are actually sharing your Social Media Presence!
5.My Price My Plan's SEO and SMO services help you build a Social Brand!
When all is said and done, you know it only when you experience it. Give your business what it deserves the most. With the stringent market rules, it is important that you not only create a niche for your brand, but also nurture it to grow. By measuring your SEO and evaluating your Social Media Presence, you create a certainty for exceptional ROI on every dollar spent.
How to register for My Price, My Plan?
It is as easy as booking a hotel. All you need to do is fill out our form on Submitedge website and type the SEO and SMO plans you need for your business and the team will get back to you within 24 to 48 hours.