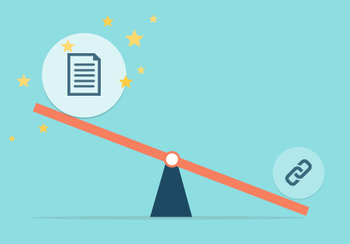 There is a lot of information out there about linking, and it's about time we revisited the subject. With Cuil claiming that links aren't as important as quality content, the whole debate of content VS linking has once more sprung to life!
But until Cuil can start seriously competing with Google's PageRank system, links are where it's at. Let's start by examining the type of links that are most valuable to your site.
A link back from any site with a .gov address is going to help you, unless it is totally irrelevant to your own site. Links from respected directories help, as do links from other places that already boast a high PageRank.
The places you get your links from and how you obtain them can help or hurt you. If you enroll in some type of link exchange program, make sure it isn't in a 'bad' neighborhood. You definitely don't want links to inappropriate material. No-follow any links you are unsure about.
Decide where your strong point is and sell that to your prospective links. Make it sound like you will be doing them a favor by allowing them to link to you, and point out how much their customers will benefit from access to you through their site.
Be careful about paying for any links. If you decide to run an intensive linking campaign just for traffic and not aimed at climbing the SERPs, then by all means buy – just don't forget to no-follow them.
Any links you can get out on the web in forums, blogs, etc, give you the chance to plug your keywords. Don't be lazy and simply put 'click here'. That is ridiculous – why do you want to throw away a perfectly good chance to advertise? Use your words, and you will see much better results.
For example, if the sentence reads 'For great deals on outerwear for dogs click here ' you could do so much better to change your anchor text to ' For great deals on outerwear for dogs check out PetsStyles ' to plug your brand for name recognition. The best anchor text, however, would actually be 'For great deals on outerwear for dogs check out these cool dog hoodies !' This optimizes for your keyword, and tells spider what your site is all about just from your anchor text on an external link.
Remember to work on your internal linking to spread the PageRank where it is most needed. A properly done internal link network can make or break a site; in addition to balancing rank it adds enormously to the navigability of your site and with a tweak here and there can even be responsible for conversions!
Don't forget to do a thorough job of checking all of your links on a very regular basis. If a back link is broken, no telling how many potential visitors you will lose – same goes for internal links. Consumers don't like to waste their time on sites they consider 'broken'.