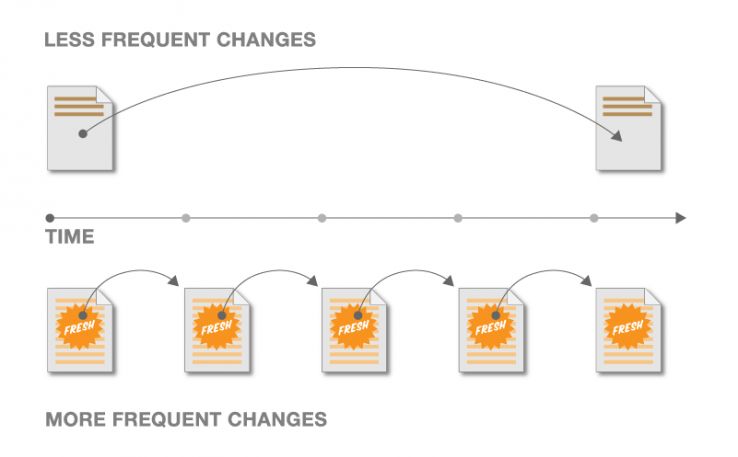 We can easily get complacent with our website and it is possible to totally forget about our website for months together just to realize one fine that our pagerank and our position in the search results page have gone down the drain. Then it would be too late to build back the online visibility. So don't get too complacent with your SEO results. You must constantly remind yourselves that you can never stop your SEO efforts if you want to be in the game because your pagerank and SERP position are not permanent.
Once you get considerable success with your website's SEO you must start concentrating on regularly maintaining your website so that the search engines will still love your website and that you don't get a heart attack.
One of the ways of keeping your website's ranking is by keeping the content fresh. Keep adding new content to your website. Come with creative ways of adding more content to your website on regular basis. You can ad the latest updates about your company or the latest services that you have added to your website in the form of news. You can have blogs setup along with your site through which you can regularly add new content to your websites. If the blogs get popular you will start getting visitor traffic that will post their comments which will become a rich source of fresh content. You may elect to have a forum integrated to your website that will allow users to register and start sharing their views or opinion about a particular topic.
All these allow you to add fresh content to your website in a natural way. Over a period of time you would have created a content rich website that will make search engine spiders to visit you often. Creating fresh content also allows you a lot of room for increasing the anchor text within your website by linking keywords and related pages.
When you add new content to your website just make sure that you do not disturb the existing structure of your website too much which has been indexed and ranked well by the search engines. If you do not execute the addition of new content in a planned way you may lose your existing ranking. So make sure to check with necessary tools your latest status for all your keywords for which you have optimized your website. This will also help you keep track of your website's progress through which you can learn what works and what does not work with your website. Since each website has its own character, it is important to have a customized approach to promote your website. If you hire a SEO company to optimize your website it would be better to signup with them a long term contract so that they can continue to maintain your website rather than having two companies deal with your website's SEO one for optimization and one for maintenance. It will be highly beneficial when the same company that optimizes your website maintains it as well.