One of the things most webmasters look for when there are engaging in link building campaigns is to look for authority sites to get your links. Back links from authority sites have a great value in boosting your website's ranking so you hunt for such sites and try to acquire back links. Has it ever occurred to you strongly that you should make your website as an authority site? Why should you always been running after these authority sites, make your website an authority site and become that popular brand that you have always wanted to be.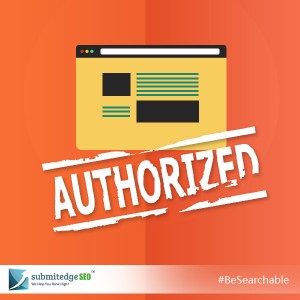 What is an authority site? A website is considered an authority site when your website contributes positively in a remarkable way to your niche. This will in turn make your brand an industry leader. An authority site also attracts loads of traffic. There is also regular, massive content update, which makes your site active. Another factor that marks an authority site is user engagement. In addition, these are sites that are frequently mentioned in the social media and people talk a great deal about these sites. Search engine bots visit such sites frequently to keep itself up to date with the massive content update that takes place regularly. When we say content update, we are referring to original and unique content updates. The content you update is useful to your target audience in particular and to the internet community in general. Authority sites are also sites that enjoy link popularity. People automatically link to authority sites for the contribution these sites make to the internet community.
It is possible for you too to make your website into an authority site. It is high time that you started aiming for higher goals than just limiting yourself to be a link hunter. This of course does not happen automatically, you need to work on it consistently. You should have a long term plan and be at it constantly. Consistent efforts for a considerable period of time will help your brand achieve the desired results. You cannot however expect to make your website into an authority site overnight or in just a few weeks. Relentlessly you need to work and you should use only the safest strategies to boost your brand. You should never be caught up in any spam issues because when you are aiming at the stars, you cannot afford to get your brand name tarnished.
You should use only hire reputed search engine marketing companies and social media managers. If you are a beginner, to the internet marketing game, it is vital that you hire professionals to take care of your search engine marketing needs so that you will be able to focus on your core business functionalities. As the goal that you are setting is high here, you need to have adequate support. This is not a DIY kind of task; this is where many business owners make mistakes and limit their success.