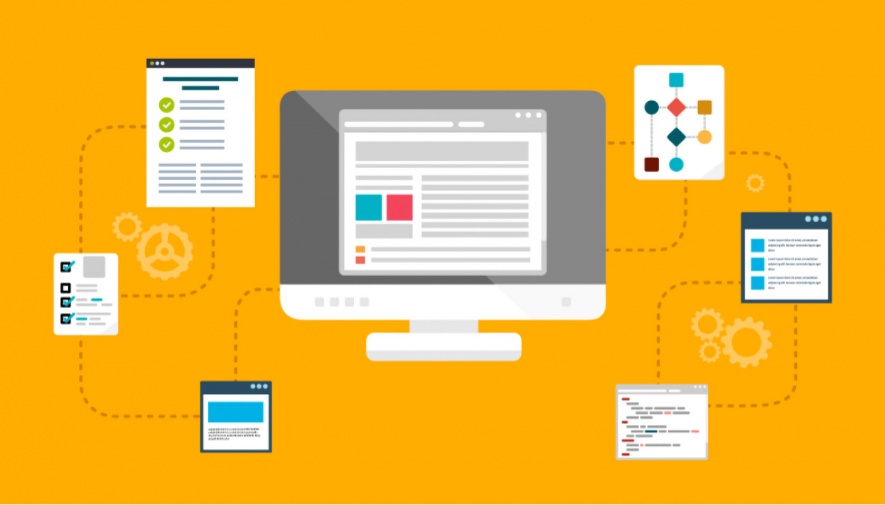 The importance of your link structure to the success of your site (especially ecommerce sites) cannot be over emphasized. The basic pattern for internal linking is as follows:
One of the single most important factors that is essential for getting all the pages indexed by the search engines is your website structure. Shown above is an extremely search engine friendly website structure. However, it isn't necessarily as user friendly as it could be.
Simple and easy to follow website structure makes the crawling process so much easier for search engine spiders, and allows your website visitors to navigate with ease. You really should have a structure that ensures all the pages can be accessed with a maximum of three clicks. This means working some links down from one silo to the next, starting from the product or article '1' and reaching down to the third and fourth pages in that set in other silos.
Having a clear site navigation menu will help your site do much better; you should have a horizontal html menu rather than using Java Script navigational menus and dropdown lists. Java Script menus are quite appealing visually but they are not search engine friendly. You should also include links to your main pages in the footer of your home page. Your site structure should concentrate on developing links to your main pages more often than less important pages; don't waste space on your home page deep, linking, but do that from your first article pages in order to comply with  the third click rule to reach your less important pages.
If your home page links to your main categories, and each of these link directly down to a subcategory, your article pages will fall below these (or product pages, if you have an ecommerce site.) You want to link from one silo to the next, using 'related pages' or 'customers who boughtthis also bought' and so on. This provides some strong interlinking and makes each page ultimately reachable in just three clicks.
Of course, if you are creating internal links within your website, don't over do it; too many internal links to the same page (especially if you use the same keywords) can start looking like spam links. This can be avoided by varying the keywords that you use for linking the internal pages.
Many ecommerce sites have poor architecture in terms of search engine friendliness. If a lot of pages in an ecommerce site can be accessed only through the internal site searches, these pages will take forever to get indexed by search engines, if indeed they are ever found – search engines don't always drill that deeply.
You can overcome this problem by including sitemaps for your website. You should have both HTML sitemap for your website visitors as well as XML sitemap (or Google Sitemap). This way search engines will be able to index all the pages that are not otherwise possible to reach in its regular crawling cycle. Still follow good linking practice, however, and both spiders and visitors will find your site easy to navigate.