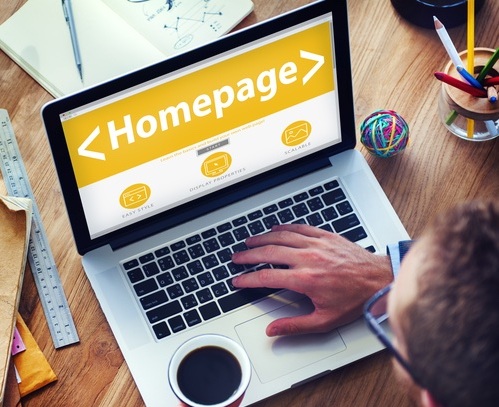 Some of the websites that we see online make us wonder how thoughtless they have been with regard to SEO while developing their website. You do not need to be an SEO expert in identifying some of these websites that we come across online so often. The first thing that gets our attention is the absence of textual content in the home page. The entire homepage will be filled with blocks of graphics and images with skimpy lines of content. Added to that it will have a heavy Flash header that takes over 60 seconds to download the entire header.
Such a homepage may be visually pleasing. Website owners try to come up with captivating layouts so as to showcase their services and not all of them are SEO savvies and little do they know about the role of good keyword rich content in websites. Most companies keep SEO in the last leg of their project. If they involve the SEO company from the initial stages of their website development, they will be able to develop an SEO friendly website and certainly they will have some decent content in their homepage that will help their search engine ranking to a great extent.
Homepage is the gateway for the search engine spiders and hence it goes without saying that you need some keyword rich content in the homepage. The entire optimization effort should be supported by rich content. You need to have a minimum of 200 words content in your homepage that describes succinctly about your services and including all the major services as keywords. So your website will become more relevant to the searches made.
Some companies though have enough content in the homepage; it may not be SEO friendly. They use copywriters who do not have any SEO knowledge and fill their pages with content pertinent to their services and after the completion of the development of the entire website they will approach their SEO company. The SEO firm will review the website and one of the areas they suggest changes would be the content. When such changes are incorporated and keywords inserted, the text will lose its natural flavor and make an awkward reading. All these issues can be overcome if the copywriter you hire has some SEO knowledge so as to ensure that you get it done right the first time.
Most of the E commerce sites are anemic in terms of content because they fill the home page with the list of categories and a number of hosting companies too make this mistake by filling their homepage with graphic elements that announce the offers and package details.
If you do not have relevant content in the home page, then it does not give enough reason for the search engines to present your website for a search that is made. If your website is one such website whose homepage is content anemic, then it is high time that you do something about it.