People are searching for local businesses using mobile devices; so it has become most essential for businesses to increase their local identity. Local SEO is becoming increasingly important, especially if your product or service caters to a specific region.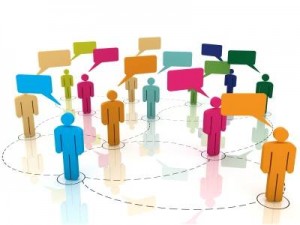 Google as the leading search engine wants to provide the best results to its clients. And so it has put in place various measures to ensure that only businesses with a local reach figure in the local search results. The search engines want to display authentic results and so only businesses with local presence can get through to the top of the results page. It has thus narrowed down the results for the searcher and they are able to find exactly what they are looking for.
It is challenging to work out the right strategy to target the local market. But by following the right steps you can gain visibility for your local business on the search engines. You can also learn about the stumble blocks that needs to be avoided.
Here are some tips to improve the local identity of your website:
* The first obvious task is to of course create a Google plus Local page. Be sure to add in detail about your business; add as much information about your business as possible. You could even include lots of relevant images so that people have no doubt about your business.
* Augment your local information with as much credibility as possible so that the search engines are convinced about the local presence of your business. One of the best ways to ensure this is to update your website with the proper business address and phone number.
* Just like the traditional SEO, even in Local SEO you must ensure regular activity. You could add the link to your Google plus page in all emails that you send out. Keep updating the page on a regular basis so that there is some activity as stagnant websites stand lesser chances of appearing on search engine results page.
* Be very authentic and transparent in your content. So ensure that you do not put up fake reviews or manipulated ones on your page. Authentic reviews stand more chance of recognition from the search engines and their algorithms can detect the unnatural ones. So steer clear of malpractices.
* In case any negative reviews do show up, deal with them properly by addressing it in a professional manner. Do not ignore them or be aggressive in your approach. That may only complicate things further.
* You need to be active on the social media front. Utilize the social media like Facebook Twitter and other medium to your benefit and increase the local reach of your business.
Local customers will be the ones searching for your localized business; you need to target them specifically. For instance if you are into restaurant business who would your customers be? If your business is restricted to a geographical region, focus on local search rather than on the general search.