You managed to put together a beautifully designed website, complete with excellent design and attractive images. Now what? You need to get your business to the people you wish to target through your website. How could you do that? The answer is simple- SEO. But before you get into it full-fledged or even if you have already entrusted the task to experts, there are some basics that you need to remember. And for those who are already well-versed in the SEO process, a refresher is always welcome, isn't it?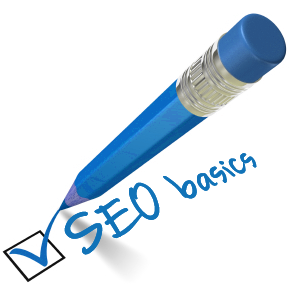 Let us get the basics of SEO right…
* First things come first. You need to constantly monitor where you stand. How else would you know if your SEO efforts are working? For this you could use free tools like Alexa and Google tools. Keep track of which keywords are more popular and are being used the most by visitors to access your site.
Distribute your keywords well in the titles, URL, meta tags and descriptions, and place it appropriately throughout the content. Ensure not to overdo it as you don't want to get penalized.
* The most basic SEO strategy is link building. It helps bring traffic to your site. Internal links linking your pages are also recommended. Even if you rework on your content, do not forget to link to your old content. Ensure that the links are from good ranking sites and not dubious ones; only that will work in favor of your site.
* Content has always ruled and SEO cannot be separated from it. Search engines place emphasis on good, quality content. Provide informative content of value to your visitors. That alone will bring them back for more. If its shallow and error-ridden content that they encounter when they access your site, then why would they want to come back? Also make it a point to keep adding fresh content as only that will bring search engines to your page as active pages are appreciated and not static pages. Best way to ensure consistent content is maybe by starting a blog and updating it regularly.
* Have an excellent site map and ensure easy navigation on your site. The more easily your visitor can get through your site, the better it is for your ranking.
You may use images and videos on your site, but make sure that they are well described as search engines can pick up text and not images or video content. So have appropriate descriptions for all the images and the videos so that the search engines know exactly what they are about. It is also a good chance for you to include your keywords.
* Do not overlook the power of the social media. Be it your blog or the fresh content pages of your website, link it properly on all your social media outlets as this will bring in more visitors.
These are not the only ways to go about your SEO process. There are many; but do not get boggled by this. Just get the above SEO basics right and see what wonders it does for your website…