The month of April has kicked in and every tech-savvy person out there is indulged in gossip about the latest update that Google is planning to introduce. With every progressive update made by Google, two outcomes inevitably take place.
The first outcome involves a specific set of people who end up benefitting from the update in numerous ways and the others, needless to say, experience a huge downturn as far as maintaining a strong online presence is concerned. Lack of awareness pertinent to what Google plans to introduce next is what baits most people who end up in the latter category.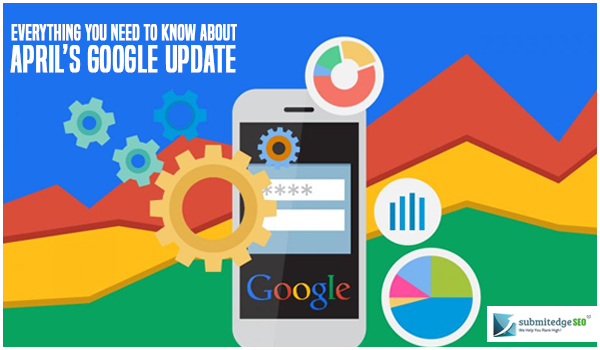 Take a deep breath and do not panic because the next new update is set to take effect on 21st of April. Yep, you read that right, April 21, 2016 marks the next judgment day. Before you start to worry about the worst possible outcomes, understanding what the new update is all about can help you take utmost advantage of it.
Rather than perceiving this new update as a menace to your online presence, you could take utmost advantage of this opportunity to boost your online presence. Allow me to explain what exactly is Google planning to do and how you can make preparations to get your portal to the limelight.
In the recent years, the way people browse the internet has witnessed a massive change. Rather than sitting in front of the desktop for numerous hours, people now prefer to surf the internet through their smartphone and other portable devices. Smartphones in particular has become extremely common for browsing the internet.
Google plans to execute its new update in relation to the switch in the browsing preferences of the masses. Google aims to adjust to new patterns of surfing the internet in order to elevate people's experiences.
The update involves two new changes in the algorithms of Google search that aim at enhancing mobile ranking results. Google has taken initiative to place more emphasis on a website's mobile-friendly factors and the new update that is about to set in effect soon, aims at the same.
From 21 April, it is right to say that mobile-friendly sites shall be provided with greater preferences when it comes to search results. In fact, Google also plans to place a tag over websites that are mobile friendly and those, which are not.
Experts looking forward to experiencing this new update have rumored that labeling websites as mobile-friendly shall have significant impact in SERP's worldwide.
How can you make preparations to adapt to this new effect?
Google's new update aims at providing space for websites that are mobile-friendly. If your portal is not compatible with mobile devices then you can expect a negative impact over your website rankings.
Similarly, you can hire the assistance of the most top-notch SEO company, employ the best writers to develop SEO-friendly content, and undertake every other measure but if your website is not mobile friendly then you understand that your ranking is going to be effected negatively.
To make things easier for the masses to adapt to this new update, Google has introduced certain tools such as the Google webmaster's mobile usability reports and the mobile-friendly test that helps in determining the effectiveness of a website over a mobile phone.