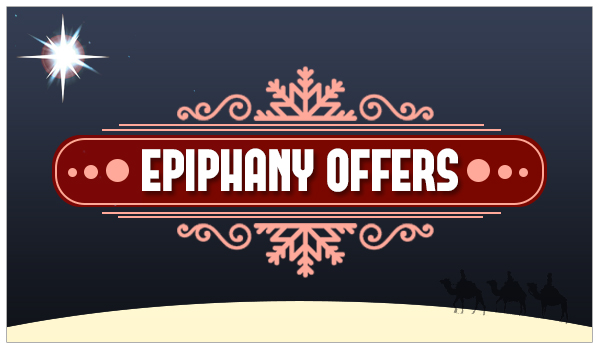 Epiphany is the feast that continues to spread the joy of Christmas tidings. It is the feast that celebrates the visitation of the three wise men/magi to baby Jesus. As the story goes, the three kings brought little baby Jesus marvelous gifts- Gold, Frankincense and Myrrh.
Just like the precious and valuable gifts of the three wise men, we bring to you the SubmitEdge Epiphany offers. The Epiphany campaign consists of three different gifts- Gold, Frankincense and Myrrh. These offers contain three hand-picked free gifts with selective plans that we have listed below.
Gold Offer –
Buy our Complete Website Marketing Plan @ $1499/- and get our On Page Optimization plan-2 worth $299/- absolutely free.
Frankincense –
Complete Social Media Marketing Plan 1 @ $1299/- and gain our Citation Building Plan 3 worth $199 at no cost at all!
Myrrh –
Content Marketing Service worth $799/- and get our On Page Optimization Plan 1 worth $149/- free!
To avail these offers here's what you need to do starting from the 2nd to the 6th of January-
Facebook – Like and share our posts.
Google Plus – Share and +1 our posts.
Twitter – Re-tweet and favorite our tweets.
Complete these simple tasks we'll get back to you in 24 hours. Hurry! Claim your epiphany gifts soon!