If we have to go by recent findings noticed in SERP then it seems that hackers have found a liking for an age-old hacking tactic. In the past, bait-and-switch-content hack was popular amongst hackers, which was used to enhance a website's search engine ranking. Of late, there have been many reports of hacked or spam content appearing on search engine results pages.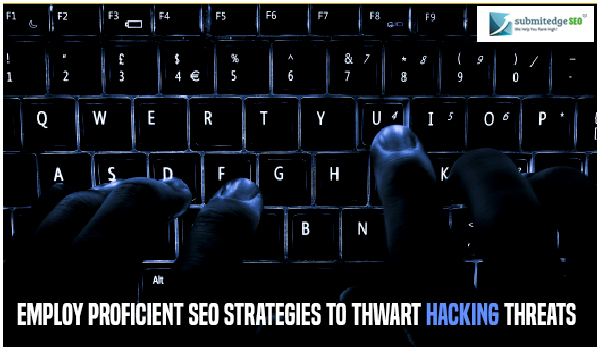 While Google has reportedly denied any correlation with their recent algorithm updates, there seems to be a rise in spammy content, which is generally masked in one way or another.
The hack comes only in the picture when your website receives malware warning in Google Search Console. The absence of significant information pertaining to the malware is inadequate to deal with the issue. If that was not enough the warning seems to appear and reappear in Google Search Console every two days or so.
Even a comprehensive security audit and security scan turns out to be futile in determining the cause of the issue. While you are absorbed with trying to sort the issue the warning just disappears on its own from Google search Console.
Let us consider an example to get a better understating of what the hack is really about.
The sole purpose can be attributed to hackers trying to land more online traffic to respective websites. How they achieve that is what is referred to as bait-and-switch-content hack.
The hackers add a number of pages to a website, while the respective SEO teams and website owners are unaware of these pages being added to their website. These pages consist of information or links to other website which caters to a different audience all together. You might have an online business website for your services but these tags direct users to some gaming or porn websites.
While you are in dark about your website being compromised, this can attract Google penalty. It is necessary that a website is equipped with adequate SEO defense measures to keep such deterrents at bay.
In order to prevent any illicit hacking threat ensure you are following the preventive measures mentioned below:
Proactive measures
Monitor your website regularly. Not only from SEO point of view but do take into account the health and usability aspect of your website. Employ dedicated professionals who are capable of handling the responsibility. Also, do not forget to run a regular security scan of your website.
Webmasters Tools
In order to run reliable website diagnostics make sure that your website has been added to webmasters tools such as Google Search Console and Bing Webmasters tools. With these, you can resolve and expedite site recovery issues with proficiency.
Regular Upgrades
It is essential that you update all associated software with the latest versions.
Unique Password
There is a reason why everyone suggests unique passwords. When you set a password for your log in, include alphabets, numbers and symbols. Setting your password as your anniversary date or your own name should be avoided.
Reliable Hosting Provider
Ensure that the hosting service provider is offering reliable features and professional support to safeguard the website form hackers.
Back up
Even in case of a website breach, you can keep your data safe by ensuring that all data is backed up and stored on some other platform. Also, updated firewall only aides in protecting your website from outside threats.