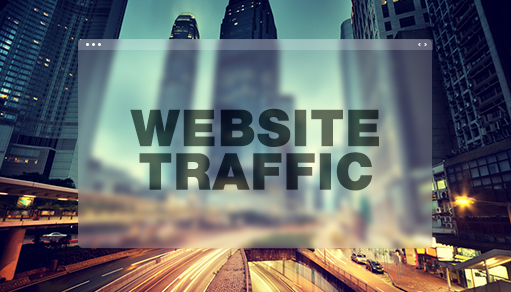 All of us who have launched new websites do it with such great enthusiasm and hope and wait for the visitors to stream in. It is not all that easy isn't it? Painfully, yes! No one likes to wait for months to get indexed by the search engines and get listed in the search engine results page; paradoxically the internet which facilitates fast transactions, fast communication etc., makes such a slow deal when it comes to indexing websites by the search engines.
It is still possible to drive traffic to your websites during this so called 'dead-phase'. Lot of people immediately think of paid traffic in terms of Google adwords or overture pay per click etc. Yes, they too can help but you need not necessarily pay for what you are going to do now to drive traffic to your website. Others think of email blasts that will reach out to thousands of people's inbox that will hopefully bring the desired traffic. Email blasts are such an old technique and it will not guarantee a steady flow of visitors; what it might bring about is a sudden surge of visitors as soon as the mailer is sent. This is not what we are taking about; we need to get constant flow of traffic which should increase day by day.
There is a very easy way how you can drive traffic to your website at free of cost. All that you need to do is a decent online research to find out free classified websites that are related to your business vertical and that are specific to your geographic location. You should also find general classifieds websites that allow advertisements from multiple categories. You need to write a crispy, short and sweet text promoting your website and add your logo, website URL. The advertisement draft should contain specific keywords which you think people who search for your services will use. You can either hire someone to do the postings of your ad in these free classifieds sites or you can do it yourself.
Once you draft the text it will be a mere copy paste work. However, take your time to post your ad in the correct category to see better results. The heading of the ad is the most important part of your advertisement and it must have keywords which you are targeting. When you start posting your advertisement in free classified sites, make sure to start with high traffic sites first because having contextual links in a high traffic web page is a sure way to invite the search engine spiders to your website quickly. By doing this your site will not only get indexed quickly, you can have your website, service, product promoted free of cost in these free classified sites and above all you are gradually building one-way links to your website free of cost. All that you are spending here is your time. Try this yourself or if you don't have time, hire a professional SEO company to do this for you to get even better results.